---
Remove Facebook Ads in Chrome
You can remove Facebook Ads in Chrome using the Facebook Cleanup extension for Google Chrome. Using this extension you can not only block facebook ads but also move the news filter to the right hand side.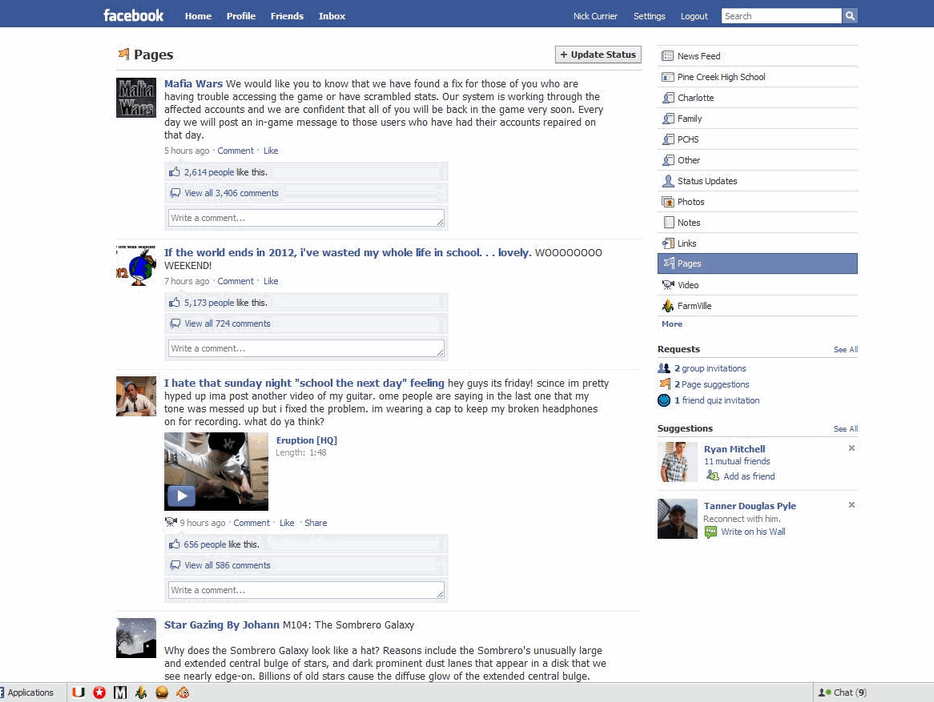 In the above pic, you can see that the News Filter column has been moved to the right hand side. Whereas, usually the Facebook interface has three columns. The two column interface looks neat and less cluttered too.
To install the Facebook Cleanup extension in Chrome you need to first download and install the Beta Channel of Google Chrome.
Download Facebook Cleanup extension for Chrome