---
FREE Balesio FILEminimizer Pictures 2.0 License- Image Compressor
Balesio FILEminimizer Pictures allows you to optimize your pictures so that you can maintain the right balance between picture qualities and file sizes of compressed images. This software is capable of lossless compression of pictures with optimum compression rates. It can compress JPEG, GIF, TIFF, PNG, BMP and EMF images, pictures and photos by up to 98% using an intelligent image compression technique which preserves the original quality.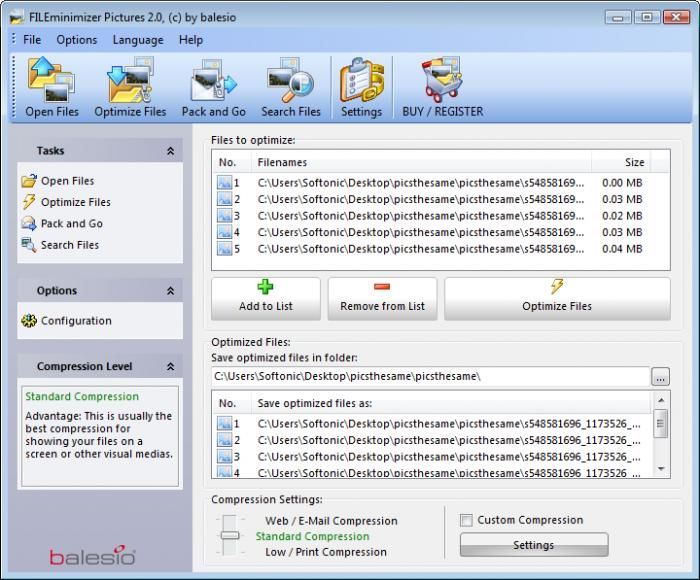 Balesio FILEminimizer Pictures 2.0 costs around $35. But, with this promotion you can get it absolutely free. Follow the below steps to get Balesio FILEminimizer Pictures 2.0 for FREE.
Go to the promotion page.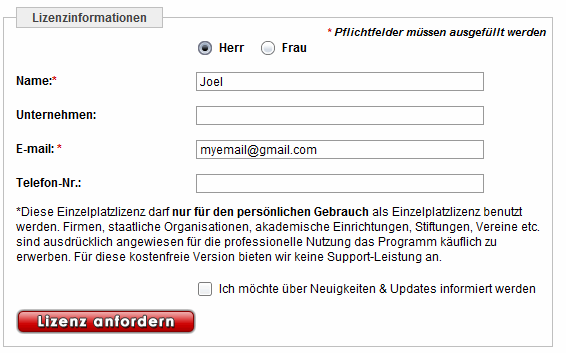 Enter your name and email ID and click on "Lizenz anfordern" button.
Now, check your mail for an email from "PPTminimizer Team". It will contain FILEminimizer Pictures 2.0 license code and activation details.
Download the program from here and install it.
Run the program and click on "Enter register code" and fill required fields that you received in your email. Voila! Your product is now activated.