---
Convert Scanned Documents into PDF- Scan To PDF
Scan To PDF (STP) is a freeware that allows you to convert scanned documents into a PDF. If you have scanned many documents or images and you would like to create one file from it then this software does the job for you with ease.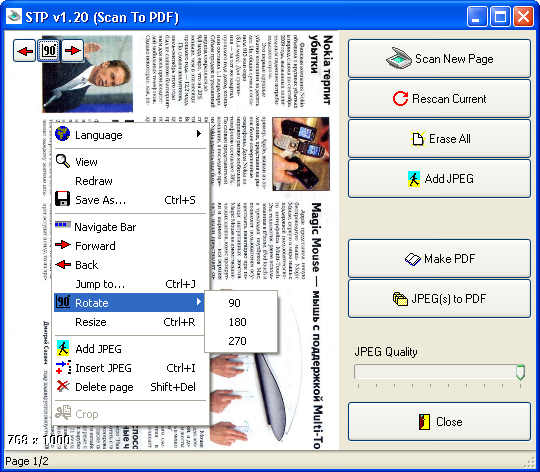 With STP you can create JPEG files from scanned images, PDF file from separate JPEG files, preview with basic image editing functions (rotate, crop, resize), external preview and editing, variable compression/quality of PDF pages and much more.
Well, since this topic is about scanning documents, I would like to share with you a similar software known as Snapter. It allows you to create readable documents from photos of documents. We had reviews this software before, for more information about it have a look at 'How to Scan Documents with Camera'.