---
FREE KIS 2010 (Kaspersky Internet Security) 6 months License Key
Kaspersky is undoubtedly one of the best internet security providers at present. I have been using Kasperksy for nearly three years. I don't need to speak much about it. I'm pretty sure you all know how good it is. Well, here's a promotion that I came across on Thinktechno through which you can get a Kaspersky Internet Security 2010 6 months genuine license absolutely free. But, the only problem is that the key is only for the Chinese version of the software.
How to get KIS 2010 (Kaspersky Internet Security) 6months License Key
The promotion is pretty simple. If you have an MSN account simply go to the promotion page and login with your Live Hotmail Email ID by clicking on the orange button shown above.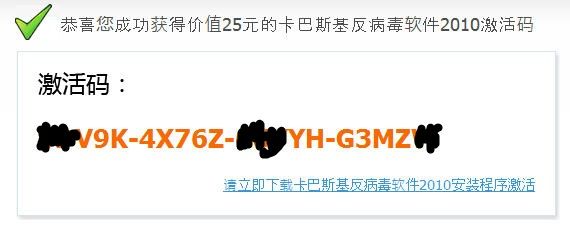 You'll receive a genuine Kaspersky activation key valid for 6 months. Make a note of it and keep it safe. Download Kaspersky Internet Security, install it and apply the license code.