---
Send SMS to Mobile Phones using Outlook 2007
You can send SMS to mobile phones using Outlook 2007 on your computer. This can be done by registering an account with SMSOfficer. You can send text messages just like you would type an email in Outlook. All you need to do is simply type the text message and then click on 'Send'. So, let's speak more about this.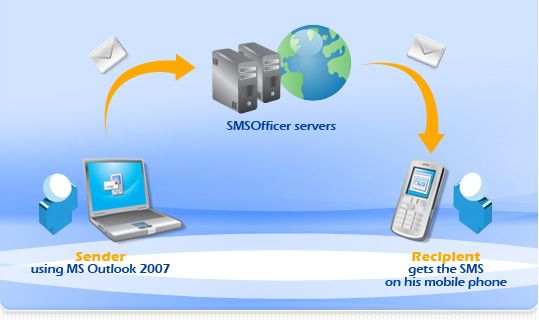 How to send SMS from computer using Outlook 2007?
Firstly, you need to register an account with SMSOfficer. Once the registration is done you will receive a password on your mobile phone. Using the password you can set up and configure an Outlook Mobile Service Account. To create a new text message you to need go to New> Text Message, type your message and click on send. When the receiver sends a reply to your text message, you receive it on your mobile phone.
You can also forward emails, tasks and calendar items from Outlook via SMS. Unfortunately, there's a character limit for your SMS. You can send a maximum of 160 characters in each SMS. There are no registration charges and you also get 10 SMS credits for free. Once the free limit gets over, you need to pay for using the Outlook SMS service.