---
FREE Online Horror Games- Really Scary Ones!
Love to play horror games online? Well, I don't really like horror games, but my cousin simply loves them. I have seen him playing some horror games. Hotel 626 is one of his favorite. So, here are some scary online horror games for you.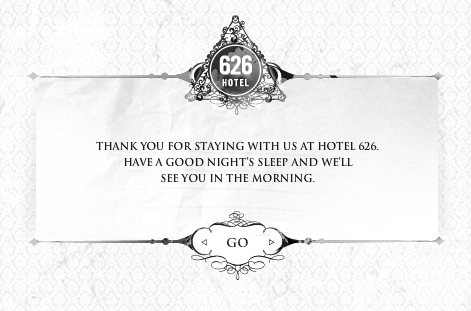 You can play this game only between 6PM and 6AM. Why's that? It's simply because the hotel is open only during that time. But, you can change your computers clock and play it. Well, the story begins like this. You have just checked into a haunted hotel. You wake up hearing some strange noises. You dash out of the door into the hallway and that is when the game starts. The game environment, the sound and lightening is really scary.  You gotta check it out for yourself.
It's a pretty short online horror game. I suggest you to play this game with your headphones on. You can actually feel as if you're in the game. It's based on a Japanese thriller- Do You Have a Grudge. And, hence it features visual excerpts from the movie, including the exact haunted house settings and scary characters. Be careful while getting your laundry, answering a phone call or opening the refrigerator, you may encounter some spooky guests.
The House game doesn't have any objectives. It's just a 15-minute game that is solely developed to scare the daylights out of you. The spooky environments, visuals and eerie sounds may remind you of any old haunted house movie. Well, regarding the game; there are five rooms to explore. You can click on different objects in each room. You'll encounter some really horrific scenes, which are absolutely not recommended for the weak heart. As you progress through the game you'll known the mystery behind a family's suicide. Each room will reveal the story behind the suicide. The final room, being the scariest of all, completes the story. But, I tell you again! If you are weak hearted please don't go to try this.
I'll add some more games to this list if I come across them. So keep checking this page. Hope you liked the above games. Also, feel free to post your favorite online horror games.