---
How to Get New Orkut
There's a lot of hype these days regarding the New Orkut. Two weeks back I requested an invite from Google so that I could try out the new Orkut. And, to my surprise I got it within few days. Ok, so those of you interested in trying out the New Orkut, here's how you get it:
How to Get New Orkut
You can easily get an invite to try out the new Orkut. You can get an invite by:
Joining the New Orkut Community:
Join the New Orkut Community. Once you join you'll automatically get a new Orkut Invite.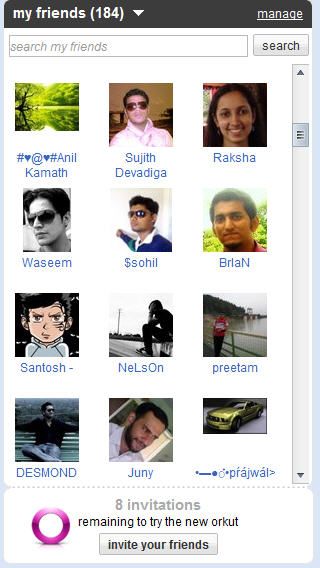 By asking your friends:
You can ask your friends who have received a new Orkut invitation to invite you. When a person gets invited to new Orkut, he can invite 10 of his friends to try out the new Orkut. Once you get invited, you too can invite your friends. There's an 'invite your friends' to new Orkut button under 'My Friends'. You can invite your friends once you get invited.
Ask for an Invite here, i'll invite you:
I have some spare invites. I'll invite you. Just post a comment here. I'll add you as a friend and then I'll send you an invitation.