---
FREE SnagIt 7.2.5 Genuine License
I have been using SnagIt for more than two years now and I must admit that it's a wonderful software. If you aren't of what you can do with it then it allows you to capture anything on your screen, edit and combine those captures, convert images, share and organize images, etc.
The software is costs a whopping $50. So, if you're a person who doesn't spend on expensive software you might settle with the Screen Capture utility in Windows known as Snipping Tool. But, what if SnagIt is available for free? Today, I found a promotion mentioned by techpp that helps you to get a free license for SnagIt 7.2.5 version. Sounds cool isn't it? Well, here's how you get it:
Firstly, go to the promotion page. You'll find several dates on the calendar, simply click on 13th.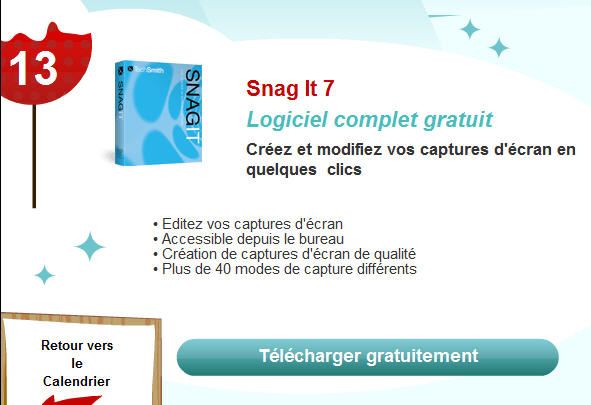 Now, click on Télécharger gratuitement button.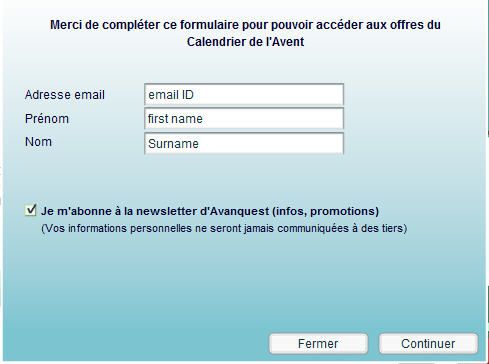 Fill out the form that pops up. Once done, click on Continuer.You'll see the serial key for SnagIt 7.2.5 on your screen, make a note of it.
Download SnagIt v7.2.5 from the developer's website and Install it.
Once installed, run it, click on "Unlock" and enter the Key you got earlier. Voila! Your SnagIt is now activated!