---
How to Schedule Tweets
There may be several reasons for you to schedule your tweets on Twitter. The first one maybe if you are away from our computer. Secondly, if you aren't using twitter for a stretch of time but would like to tweet. Well, whatever maybe the reason, the question is how do you schedule tweets?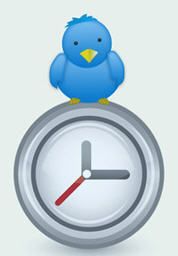 How to Schedule Tweets?
There are plenty of services and tools that allow you to schedule your tweets. So, here they are:
Future Tweets– Future Tweets is a free service that lets you schedule your Twitter messages. Send it at a specific time in the future or send a recurring tweet daily, weekly, monthly or yearly!
AutoTweeter– It's a twitter desktop client that allows you to schedule future tweets without using any external service.
TwitRobot– TwitRobot allows schedule your Twitter messages. Send status updates to Twitter even when your away from your computer.
TwitResponse– It allows you to schedule unlimited amount of tweets and send them out in the future. You can also manage, edit or delete tweets from your dashboard.