---
How to Shutdown Windows 7 Faster
Windows 7 Shutdown Speed isn't as slow as Vista's shutdown speed. But, with a small tweak you can make it shutdown faster. Here's how you do it:
1. Firstly, go to Start> type in regedit and hit Enter.
2. In the regedit window go to HKEY_LOCAL_MACHINE\SYSTEM\CurrentControlSet\Control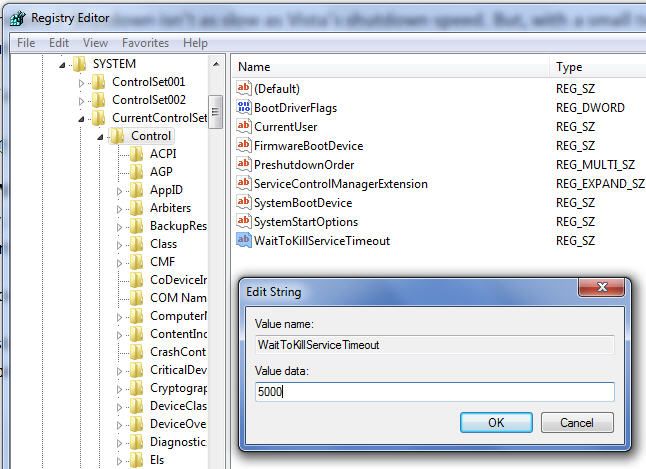 3. When the cursor is on Control then on the right hand side you'll find the "WaittoKillServiceTimeout" key. Right click on it and click modify. Change the long 20000 ms setting to a smaller number. Best to start with 15000 first. You can set a 500 ms which is really good, below that is not advisable.
4. Once done just click OK and close it. Restart your computer and then shut down your computer, you'll notice that the shutdown speed has improved to a great extent. If you're using Vista then check out 'Shutdown Vista Faster' post.
RELATED: Hot Windows 7 Tips