---
Naevius Antivirus- Protection against USB Drive Infections
I have observed that some people don't really understand the impact of viruses on computers, or maybe they are just ignorant. They say, "Virus! Oh well! Nothing's gonna happen!" But, those of you who have had a tough time getting rid of viruses will surely know viruses are dangerous.
It's always good to keep your computer safe by installing a good antivirus program. Previously, I had listed top free antivirus softwares. Well, if you're interested in getting an antivirus for your pen drive then there's MxOne. Today, I came across an antivirus software- Naevius USB Antivirus which protects your pc getting infected from an USB storage device.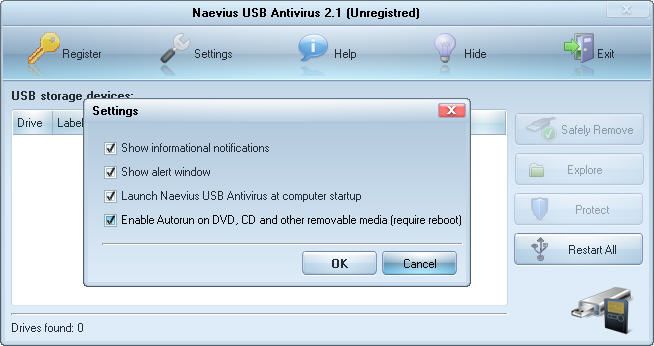 Naevius USB Antivirus offers realtime protection against any Trojans, spyware, worms via USB storage. The best part is that it's compatible with any antivirus resident like for instance: BitDefender, Nod32, Kaspersky, AVG, Norton, McAfee, Panda, AVAST etc.
The software is priced at $10. But, before you purchase it you can try out the trial version for 21 days.
Download Naevius USB Antivirus
RELATED: How to Install Windows 7 from Pen drive