---
Best Mobile Antivirus Softwares
Nowadays technology is advancing day by day and we get to see more people using PDAs and Smart phones. Windows Mobile operating system and Symbian OS are most common on mobile phones at present. The problem is that nowadays smartphones and mobile phone are phones are prone to internet threats due to rise in viruses, malwares, etc. Hence, it becomes essential to protect your phone against such threats using antivirus softwares. Here's a list of some good ones: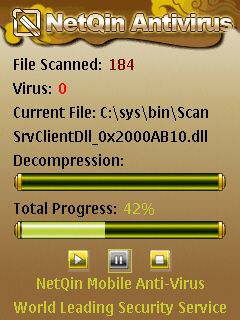 NetQin Anti-virus: (Symbian 60, Windows Mobile 5.0 or later)
The two reasons why I have listed this first are; it's officially recommended by the largest mobile phone manufacture Nokia and secondly it's available for free. Using this software you can scan files on your phone. You can also schedule a automatic scan. NetQin will actively monitor all the data traffic to and from your phone and helps you prevent any virus infection. Whenever it finds a suspicious SMS or MMS, blocks it.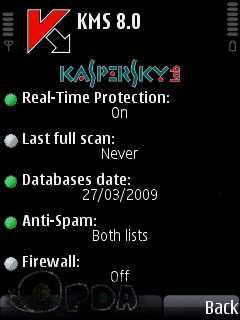 Kaspersky Mobile Security 8.0: (For Symbian Series 60, OS 9.1 or later, Microsoft Windows Mobile 5.0 or later)
Kaspersky is undoubtedly one of the best antivirus and internet security providers. I have been using Kaspersky for more than two years now. Kaspersky Mobile Security 8.0 solves those problems that you'd rather not deal with. You can have complete confidence knowing that your smartphone and its contents have the same level of security as your PC. It's packed with the richest range of features found in any smartphone security solution, protecting against loss and theft while safeguarding your privacy from prying eyes and cybercriminals. This is certainly a complete protection for your phone and is priced at $29.95.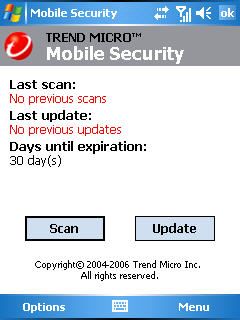 Trend Micro Mobile Security 3.0: (For Windows Mobile, Symbian)
Trend Micro helps you to protect your mobile phones and PDAs from spammers and hackers. It protects against viruses, SMS text message spam and other malware attacks, preventing data theft and service disruptions that drain employee productivity. Mobile operators can also offer Mobile Security software as a feature to customers' devices. It's priced at around $30 but you can try out the trial to see how it works and then purchase it if you like it.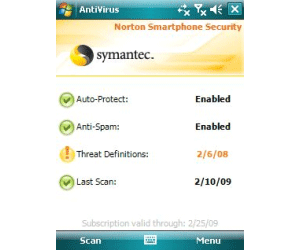 Norton Smartphone Security: (For Windows Mobile 5.0 or later, Symbian OS 9)
We all know Norton for its popular PC AntiVirus software.  Norton Smartphone Security is a security suite for mobile phones and PDAs. It provides complete security for Symbian and windows Mobile platforms. It has a built-in firewall which will effectively protect your phone from hackers and other applications on your phone from stealing information and deny service attacks. It also scans suspicious websites and protects you from downloading infected files. Norton Smartphone Security will cost you same as Trend Micro Mobile Security.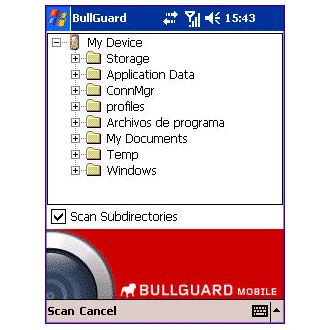 BullGuard Mobile Antivirus: (For Windows Mobile 5 or later, Symbian S60 v9.x, Symbian UIQ v3.X)
BullGuard Mobile Antivirus is an easy-to-use and reliable solution that protects Pocket PCs and smartphones from malicious programs that target mobile platforms. Viruses, worms and trojans have spread beyond personal computers. Mobile devices are increasingly targeted by malicious programs which are appearing in ever greater numbers and diversity. Protect your device with BullGuard Mobile Antivirus. It scans all incoming traffic like SMS & MMS messages, Bluetooth, emails and downloads for malicious programs. The virus databases are also updated on a regular basis. 24/7 free support is available whenever you have a problem. The price tag is a bit high for this program, it's around $40.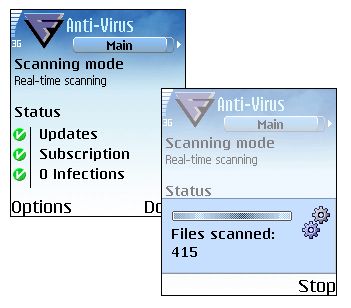 F-Secure Mobile Security (Symbian 60, Windows Mobile 5.0 or later)
F-Secure Mobile Security is a light and effective mobile security application. It helps you protect your phone against various internet threats. In the unfortunate event your phone is lost, stolen, infected by mobile malware or even spied on; it helps to safeguard your personal and confidential data. This complete security package includes anti-virus, anti-spyware, a firewall and a remote control anti-theft feature that safeguards your confidential information even if the phone is lost or stolen. Advanced automatic security updates keep the phone constantly protected against the latest threats. A 12 month product license will cost you $ 29.95.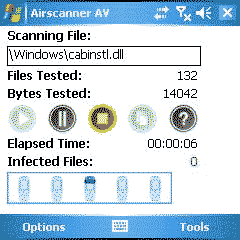 Airscanner AntiVirus for Windows Mobile:
Airscanner is one of the oldest and most widely used antivirus for the Windows Mobile platform. It is advanced, attractive, and easy to use, beginners and experts alike love it. It's fast and has an optimized scanning speed based on patent pending technology. It updates automatically virus signatures and scanning engine. You can try the trial version for 30days and if you like it, you can buy it for $29.99.