---
Download Java Runtime Environment Offline Installer
Nowadays, Java is used as framework for running latest Java applications on Windows based PCs and hence Java Runtime Environment is an essential. Java Runtime Environment also installs some browser plugins to enable latest Java technology on browsers. You may have come across several web based Java apps like chat apps, java based picture uploaders, etc.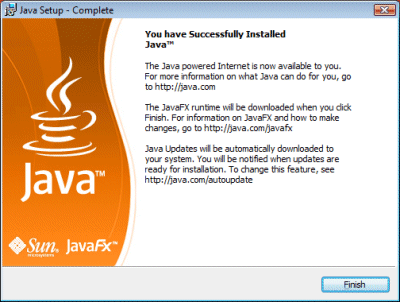 It's important to upgrade Java Runtime Environment every time there's a new update in order to keep your computer updated with latest features and security enhancements. But, updating it online every time is not possible for everyone. As some of us have slow internet connections. Therefore, it's advisable that you download the latest offline installer once and save it in your hard drive. If you reinstall Windows, you can easily run this installer from your hard drive.
You can download the latest version of Java Runtime Environment from FileHippo.