---
Run Live Android on PC
I'm pretty sure you have heard a lot about Google Android. But you don't wanna get a T-Mobile G1 just for the sake of trying it, nor do I. So what's the alternative? Live Android! Live Android is a LiveCD disc image of the Google Android operating system. You can run this CD on your PC and enjoy an all new experience.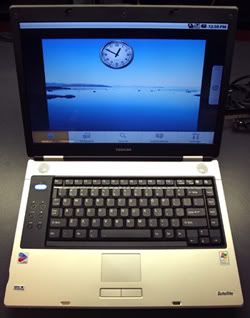 How to run Live Android on PC?
All you need to do is just burn the image to a disc, stick it in a CD-ROM drive, and reboot your computer and you can check out Android without installing it or affecting any files on your PC. Well, let's look at the steps in detail: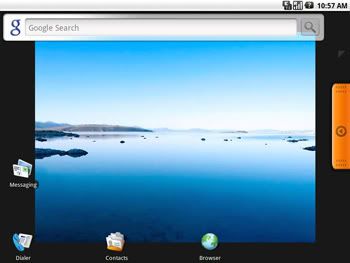 Firstly, download the ISO file of Live Android. Here are the links: Part 1 – Part 2 (Size: 174MB)
There are two ISO files which need to be joined. You can do so using HJ SPlit.
Burn the combined ISO file with a disc burning application like Nero, PowerISO etc. You can have a look at some free disc burning applications here.
After burning the disc, reboot your computer and get into BIOS and set CD ROM as your first boot device if it isn't. Save changes and place the disc in your drive. That's it, you should now boot into Google Android.
For more information, have a look at the official how-to page.