---
How to Log into Multiple GTalk Accounts Simultaneously
Nowadays, most of us have multiple email IDs. We may have different contacts on different IDs. And hence when we go online in messengers for chatting we prefer to sign into multiple IDs simultaneously. This is possible in Yahoo Messenger using a registry tweak and we can do the same in Live Messenger using the Polygamy Patch. But, what about GTalk? Well, for Gtalk you can do so in an easier way. Here's how you do it: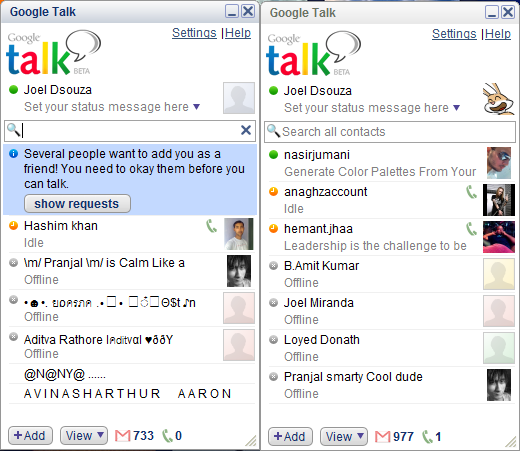 Once you install Google Talk (GTalk) you should see a shortcut to launch Gtalk on your desktop.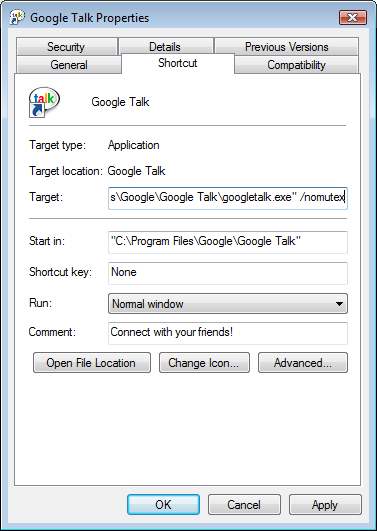 Now, right click on the Gtalk shortcut on your desktop and go to 'Properties'.
Under the 'Shortcut' Tab, go to 'target' and change its contents to the following: (See above pic)
"C:\Program Files\Google\Google Talk\googletalk.exe" /nomutex
Once done click on 'Apply' and then 'ok'.
Click on the shortcut to launch GTalk. Log into your first ID. Once you are logged in, click the shortcut again to log into another ID. Voila! You are now signed into multiple accounts.
[via-technixupdate]