---
Windows 7 Login Screen for XP
I love Windows 7 for its interface and eye candy looks. We have seen Windows 7 taskbar for Windows XP and then a Windows 7 theme for XP. I was searching for something more. While browsing, I came across a wonderful looking Windows 7 login screen for Windows XP, just thought of sharing it with you. It looks just like the below pic.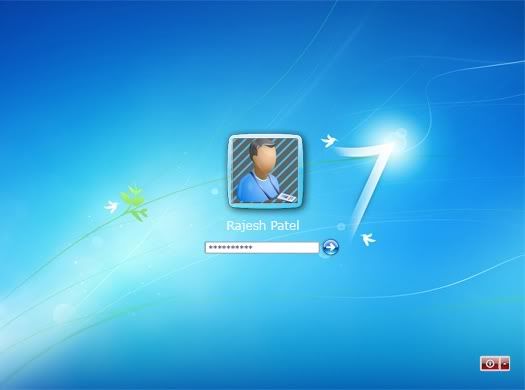 How to install the logon Screen?
1. Go to C:\windows\resources.
2. Create a New Folder with the name "Logon".
3. Download the Logon Package from below, you should find two versions in it- widescreen & normal, select the one you need.
4. Now copy Setup.reg & LogonUI.exe to C:\windows\resources\logon\
5. Once Copied, Click on Setup.reg to install the login Screen.
6. Reboot or Log Off for changes to take effect!
Download Windows 7 Login Screen for XP