---
Download Windows Movie Maker Portable
Windows Movie Maker is one of the most widely used applications for creating and editing videos on Windows. Most of us rely on it for creating attractive videos from images, sound clips, etc. Sometimes it comes really handy to merge several video clips instantly. I had used it many times when we had to make small videos during ad analysis and marketing of a product in our college.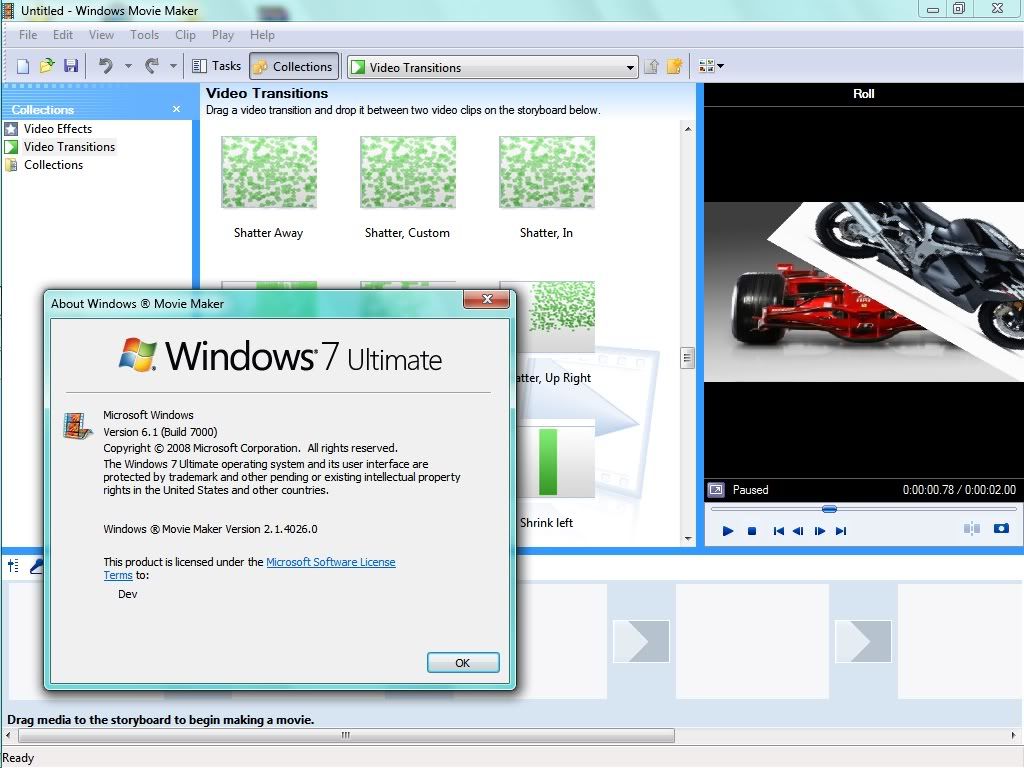 In the newer version of Windows Movie Maker, Microsoft has cut down certain features. Now that's bad! But don't you worry! A developer has come up with a modified version of the old Windows Movie Maker which is portable as well. It's based on the 2.1 version. You don't need to install it, all you need to do is carry it in your pen drive wherever you want and then just plug into a computer and use it. It is compatible with Windows 7, Vista and XP.
How to use?
1. Download the zip file and extract to a folder.
2. Run "Runonce.exe" preferably as administrator.
3. Launch "moviemk.exe ".
Download Windows Movie Maker Portable