---
How to add Recycle Bin Icon to Windows 7 Taskbar
Unfortunately Windows 7 doesn't allow you to pin any icon directly to your taskbar. But there's a way you can get it done. Here's how you do it: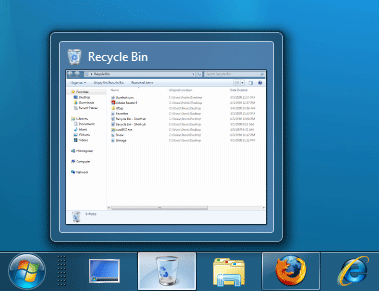 Firstly, Right click on your desktop and select New> Shortcut.
In the location of the item box type in the following:
%SystemRoot%\explorer.exe shell:RecycleBinFolder
Once done, click on 'Next'.
Now you need to enter a name for the icon, type in 'Recycle Bin' and click 'Finish'.
The newly created shortcut will be on your desktop, now you need to add the recycle bin icon to it. To do so, right click on the shortcut and select Properties.
Then, click Change Icon as shown above.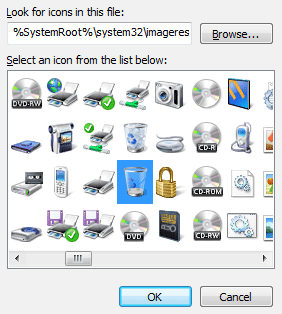 Change the icon file to:
%SystemRoot%\system32\imageres.dll
Hit Enter and choose the Recycle Bin Icon and click 'OK'.
That's it! Now you can simply drag the icon into the taskbar. The recycle bin icon will be placed there. Once it's placed, you're free to delete the shortcut that you previously created on your desktop.
[Via- tweakwin7]