---
How to Fix GFWL Login Problem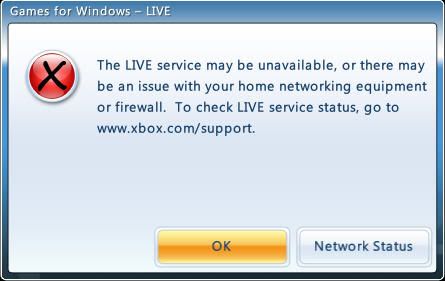 The fixes given below works for the following errors:
Error 0x800705b4, Error 0x80072741, Error 0x80151002, Error 0x80151911
You can also try the below fixes if you have any other login issues, who knows it may work out.
1. Ok so to start with, the first thing you need to make sure is that you have forwarded the necessary ports. You need to forward the following ports-
TCP 80, UDP 88, UDP 3074, TCP 3074, UDP 53, TCP 53
You can do this by logging into your router. It can be done by typing 192.168.1.1 in the address bar in any web browser. You need to enter the username as 'admin' and password as 'password'. Go to NAT> Virtual Servers and add the above ports. You can give any sever name for each port like 'Live1', 'Live2'.

2. Once you have forwarded the necessary ports, it's time to check if any Firewall or internet security software is blocking the ports. I would recommend you to use the Windows Firewall instead of your internet security software at least during launching the game. You can do this by going to security center. For this you need to type in 'security center' in Vista search bar and hit enter. Now click on Firewall and select Windows Firewall.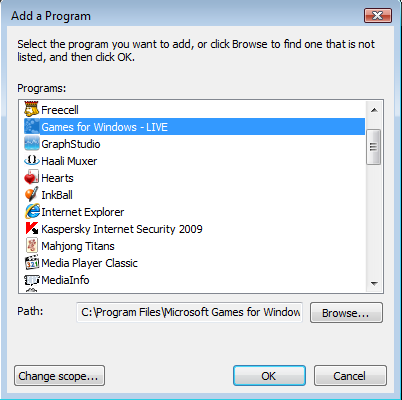 3. Adding Firewall exception:
On the left hand pane click on 'Windows Firewall' and then click on 'change settings'. Click on the exceptions tab and add program- Games for Windows Live and click on OK.