---
Transform Vista into Windows 7 (Build 7057)
Those of you who don't want to try out Windows 7 but want to get the Windows 7 features on Windows Vista can do so using the Windows 7 transformation pack. Well, previously we had mentioned about several Windows 7 transformation packs but this pack is a little different, it's based on the latest build, i.e.; 7057. Unfortunately this pack doesn't come with installer. It comes with only the system files. The pack contains the following items:
1. Windows 7 theme
2. Windows 7 build 7057 logon screen (you need to use Tune Up Utilities).
3. Windows Media Player 12 for Vista
4. User Pictures
5. Wallpapers from build 7048 & 7057
The sound schemes aren't included in this pack. You can download 7057 build sound schemes separately from here.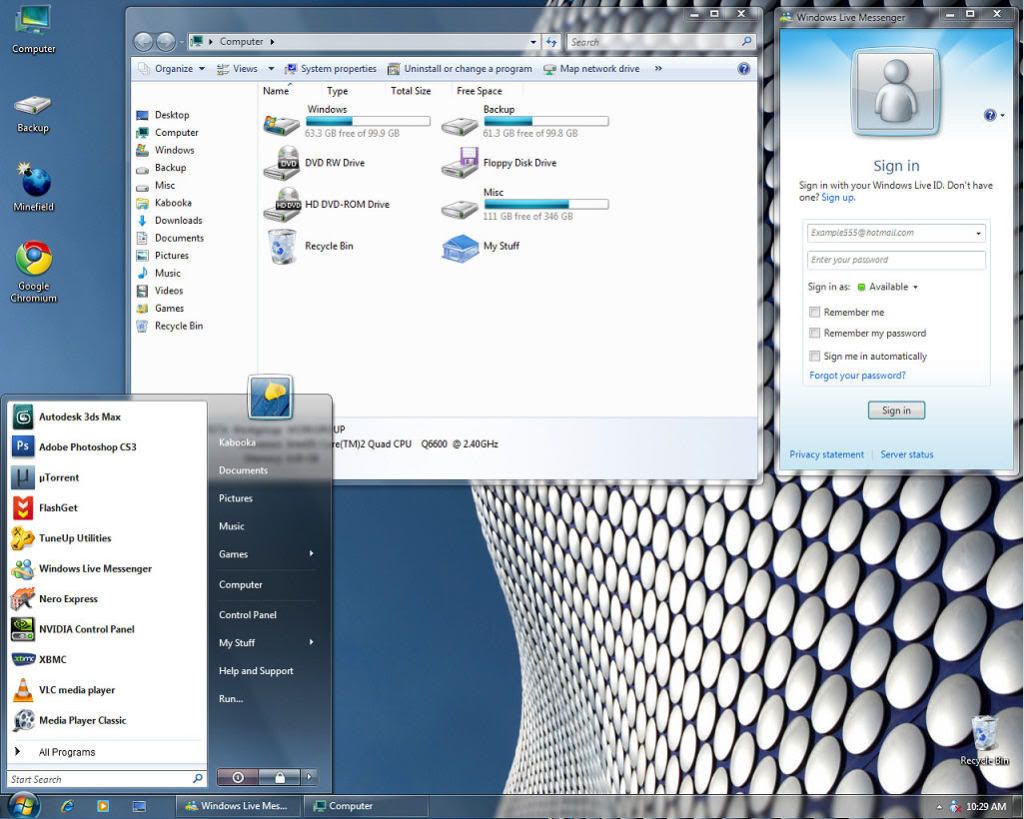 Click to view bigger image
Installation instructions:
Copy the following Files into their respective directories:
Theme- 'C:\Windows\Resources\Themes'
User Pictures-' C:\Users\All Users\Microsoft\User Account Pictures\Default Pictures'
Wallpapers- 'C:\Windows\Web\Wallpaper' or your 'My Pictures' Folder
Login Screen- Requires you to use Tune-up Utilities , it can be found here
Windows Media Player- Run 'Windows 7 WMP.Reg' & Copy 'wmploc.dll' into 'C:\Windows\System32' ( for Vista 32-bit ) or 'C:\Windows\SysWOW64' ( for Vista 64-bit )
NOTE: If you want to revert back to the default WMP 11 look run, 'Windows Vista WMP.Reg'
Download Windows 7 Transformation Pack
[via-winsoftnews]