---
Best iPhone Apps
iPhone is undoubtedly the best touch interface phone in present day market. I was totally stunned when I got it last month. I was eager to try out new apps and games. I didn't want to waste my money on apps which weren't useful so I decided to try them out before I purchased them. I used the mobile installation 2.2.1 patch and tried out some cracked apps. I purchased some of them which I liked and deleted the rest of them. I would like to share some of the best apps that I came across. I won't be including games in this post but I'll mention some good utilities, fun apps, and some informative apps. Without these apps I feel an iPhone is incomplete. So here they are: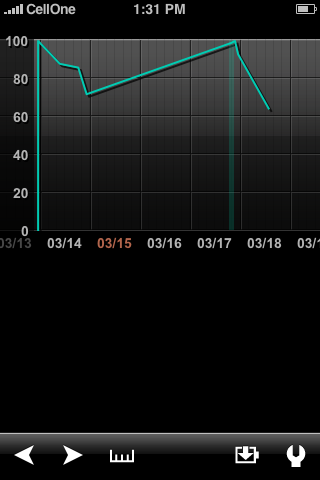 1. Battery Log:
Battery Log is an iPhone app which gives you detailed information regarding your iphone's battery status. It represents the usage and charge in the form of a graph. You can easily monitor the usage and identify when your iphone battery dropped drastically.
2. Cycorder:
Cycorder allows you to capture videos in your iPhone. By default iPhone doesn't allow us to capture videos, all it does is captures pics. It's available for free and can be installed on any jailbroken iPhone or iPhone 3G via the Cydia app installer.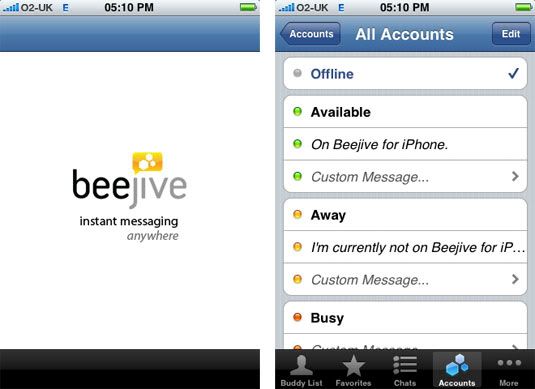 3. Beejive IM:
BeejiveIM is the most reliable and user-friendly mobile IM application on the market for the iPhone and iPod Touch, featuring desktop-like instant messaging and always-on efficient networking. It costs about $15, which is quite a lot for an app but I guess it's worth it.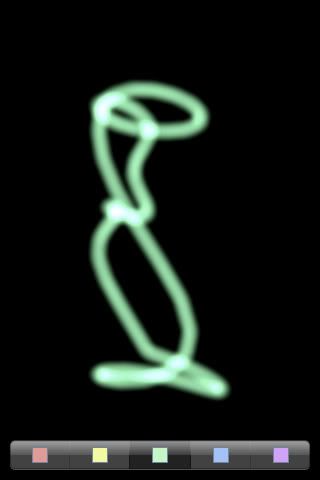 4. AirPaint:
Airpaint app allows you to paint in air with your iPhone! It uses the built-in accelerometer to estimate how you move the iPhone when painting a stroke in air and the stroke is then displayed on screen.
5. i-Clickr:
With i-Clickr, you can control your presentation directly from your iPhone/iPod Touch using WiFi. Even better, i-Clickr helps you precisely manage your presentation time. You need to install a MSI file on your PC and then install the app on your phone. Once done you'll be able to connect your iphone with your pc and control PPTs just like a remote control.
6. Air Mouse:
Air Mouse is something similar to i-Clickr but this just doesn't control your powerpoint slides but you'll also be able to control your whole pc. It's basically a wireless keyboard and a mouse for your pc. You can play music, type a document, browse internet, etc right from your iPhone. This is the best app you could ever come across.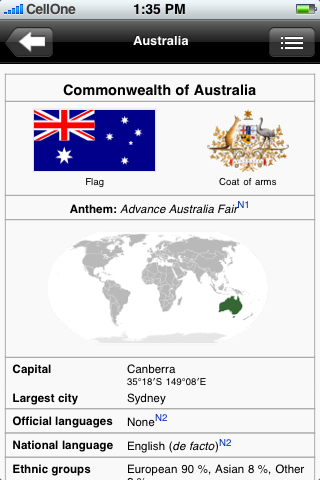 7. WorldWiki+:
WorldWiki+ is a world Wikipedia right on your iPhone. You'll find various details like population, area, currency, etc regarding different countries.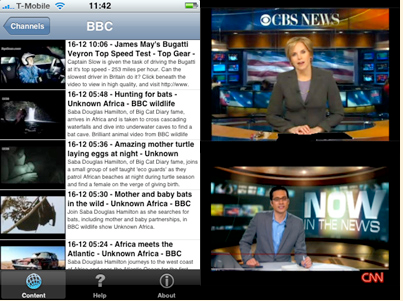 8. Television:
Television as the word says is basically a television for your iPhone but it doesn't stream live instead it shows highlights. It has 30 international channels for you to watch. New content is added every day.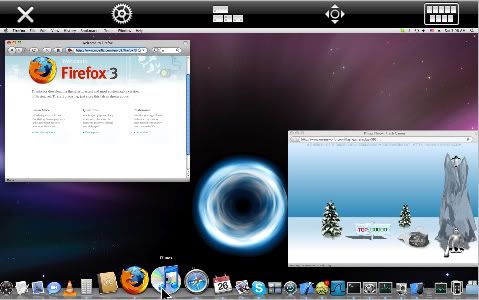 9. Teleport:
It is one of the best applications which keeps you connected with your computer no matter where you are in the world. It supports MAC and Windows. The best part is that it supports Ctrl+Alt+Del and other keystroke combination.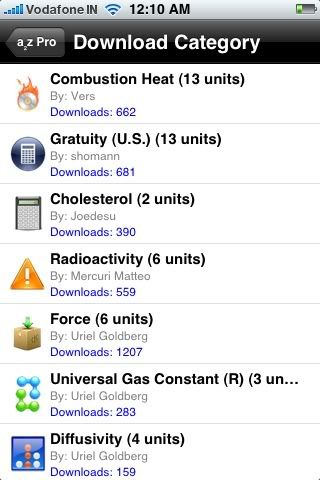 10. a2z Convert:
a2z convert is one of the best conversation tool available for iPhone. It converts 90+ units in 11 categories; new units are being added in every new version. a2z convert can convert Angle, Area, Distance, Energy, Length, Pressure, Speed, Temperature, Time, Volume and Weight.
11. Pedometer :
It keeps a track of the distance covered whether you are walking, jogging or running. It also calculates the number of calories burnt and allows you to set targets. It also offers an intuitive interface to monitor and achieve your goals.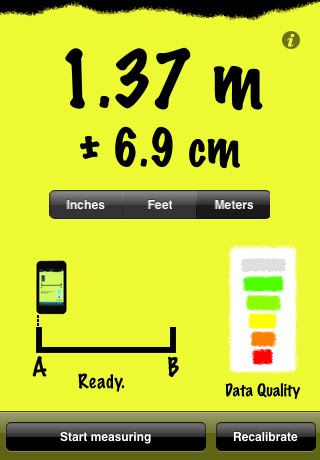 12. Accelaruler:
Accelaruler is an accelerometer-based ruler. Unlike other measuring applications, AccelaRuler is not just a tiny picture of an even tinier ruler. AccelaRuler measures real things in the real world using sophisticated processing and your built-in accelerometer to estimate distances. AccelaRuler can be used to measure distances ranging from a couple of inches to 15 feet or more. Measurement accuracy is up to 2% of the actual distance, and AccelaRuler will estimate any error range for you.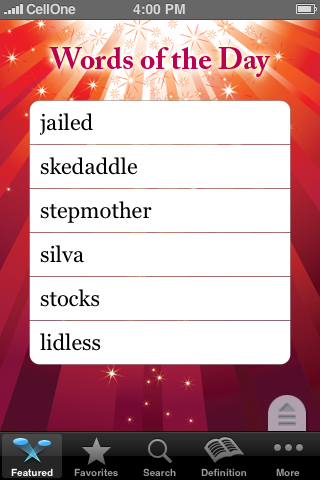 13. WordBook:
WordBook is comprehensively, the most well designed dictionary application available for the iPhone. It is easy to use and includes contents from Wikitionary.com and Wikipedia.com.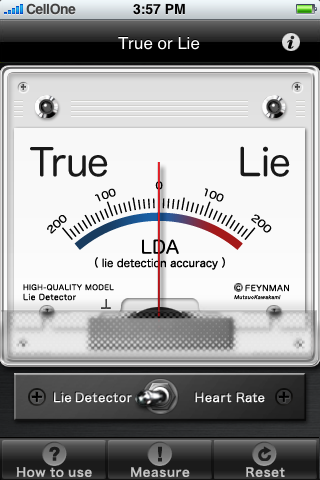 14. True or Lie:
True or Lie is a lie detecting app for the iPhone. If you suspect a person that he's lying then make him speak over your iphone mic using this app. The software will detect if it's true or a lie. It even measures the heart rate to check the accuracy. You need to place the microphone of the earphone to the pulse to set the present heart rate.
15. Heart Monitor:
Heart Monitor uses the microphone on your iphone to listen to and detect your heart rate. As the image shows, you can use the phone directly on your (bare) chest, or more conveniently under your jaw, with a headphone cable microphone. It is said to work best with the new iPhone 3G. Users of older models should always use the headphone microphone.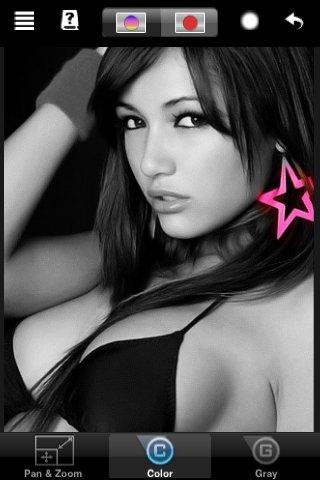 16. ColorSplash:
ColorSplash works by desaturating images and letting you restore just parts of the colors by drawing them in with your finger. As the image shown here demonstrates, this can be extremely effective visually, allowing one part of the image to pop.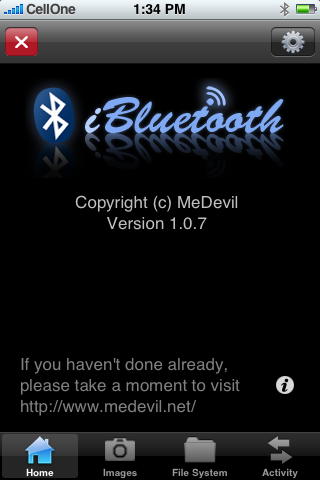 17. iBluetooth:
iBluetooth is the first iphone app with Bluetooth file transfer support. It allows users to transfer any file via Bluetooth to other devices. It also has a built-in file viewer which will allow users to send any file on their iPhone.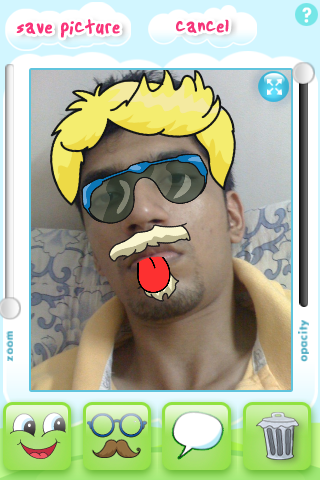 18. Cartoonize:
Cartoonize is a is a cool app for the iPhone that lets you add funny elements such as glasses, hats, mustaches and many more theme-based elements to your photos.
To start with all you need to do is choose a photo from your iPhone or iPod touch camera roll or take a new one (only available on iPhone). Select the category of elements you want to add, Facial, accessories or Dialogue Balloons, click on a desired sub-category (for example: Facial Elements > Mouths) and choose the desired element. You can also rotate, scale and change the colors of it to match your photo. You can also add dialogue balloons with your own text.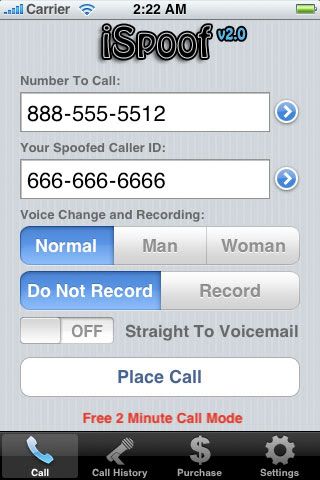 19. iSpoof:
iSpoof is a revolutionary iPhone/iPod App that gives you COMPLETE control over your phone calls, empowering you to change Caller ID, disguise your voice, record your calls, and more! All this is combined with seamless iPhone integration.
20. Clearcam:
ClearCam is an app capable of turning your iPhone's camera into a pro cam. So how does it work? It stitches up multiple photos taken from the 2MP camera of your iPhone, and produces a single 4MP shot. It has an enhanced mode which takes 6 pics in rapid succession; the pics are later combined and enhanced to make them look a lot better than the default pics. The app also features a QuickShot mode with which you can capture 4 pics in one shot.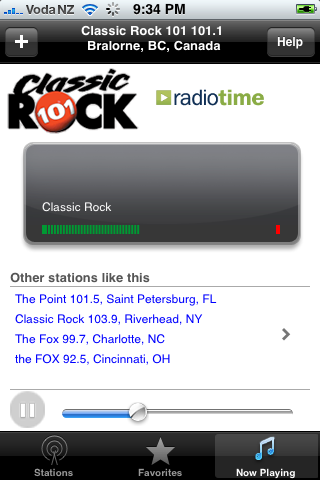 21. WunderRadio:
With WunderRadio you can listen to over 30,000 radio stations on your iphone. It provides a quick and easy way to play thousands of streaming internet radio stations and other audio streams on your iphone.