---
Face Recognition Software for your PC from KeyLemon
RELATED: Face Recognition Software for Windows 7
I have been searching for a good face recognition software for the past one year. Nowadays many laptops are implementing this technology, the best example- Lenovo. So what does a Face Recognition technology do? It ensures computer access to authorized users only. Any other person trying to log into your pc won't be able to do unless he's authorized.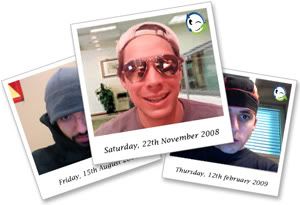 Today I came across two good softwares from KeyLemon known as Lemon Screen and Lemon Login. Lemon Screen automatically locks your computer when you move away and unlocks it back when you are again in front your PC. It is a simple fun and convenient application to lock and unlock your computer using your face. There's an interesting feature known as- Hijackers tracking. Using this feature you can view pictures of the person who was in front of your computer before automatic lock and who typed a wrong password when computer was locked.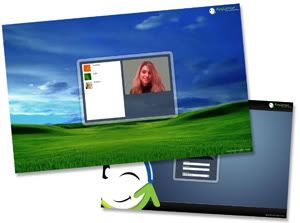 On the other hand Lemon Login uses your face to log in to your computer. The standard Windows XP / Vista logon screen by the KeyLemon logon screen.
KeyLemon Lemon Screen and Lemon Login are available together for a sweet price of just $19.95 which is certainly worth considering the features of this software.
Download Lemon Screen and Lemon Login Trial