---
Flash Memory Toolkit- Benchmark Pen Drives
Previously I had written an article on CheckFlash which allows you to test and benchmark you pen drive. Today, I came across a similar software known as Flash Memory Toolkit. There are two versions of this app- Standard and Pro, the standard version is available for free and the Pro version costs about $40. Flash Memory Toolkit (standard version) is a tiny app (just 766 KB in size) for Windows that can benchmark any pen/ flash drives.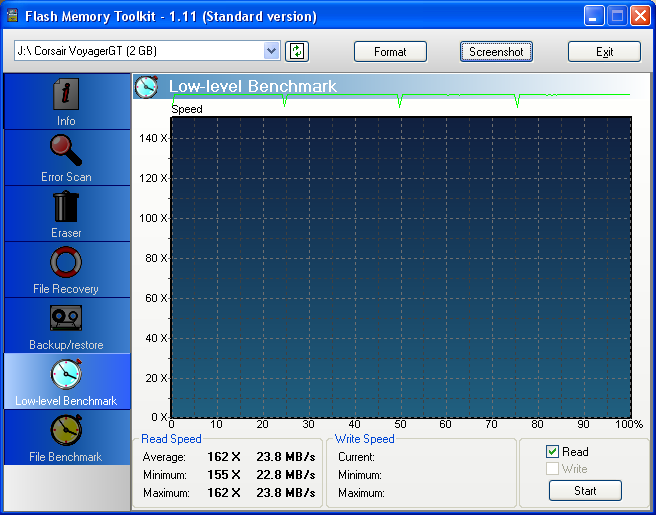 To start with, you need to select the pen drive location from the drop down menu. You can get detailed device information, erase files and recover files lost after a format, hardware failure or an accidental deletion. Backup and restore functions along with benchmarking task of measuring the read/write performance of the flash drive is available. This app also has the ability to measure read speeds along with the File Benchmark feature which calculates the time it will take to read or write files of various sizes to the device and returns the results as comparative graphs.
Overall Flash Memory Toolkit is a good software but the standard version doesn't have all the functions. To calculate both read/write speeds one has to upgrade to the Pro version. And the Pro version costs a whopping $40. Hence I still prefer CheckFlash. Flash Memory Toolkit works perfectly on Windows 2000, XP, XP 64-bit, 2003 Server and Vista.
Download Flash Memory Toolkit (standard version)