---
Find out Windows Startup time
You might have read about a small utility known as BootTimer, it displays the time taken by a computer to load windows. Well, here's another utility- BootRacer which does the same job but with a better interface and details. BootRacer checks your computers boot speed at every boot. The feature that interested me was its ability to detect both time to logon and total time to desktop. It records the results to an event log and automatically calculates the best boot time.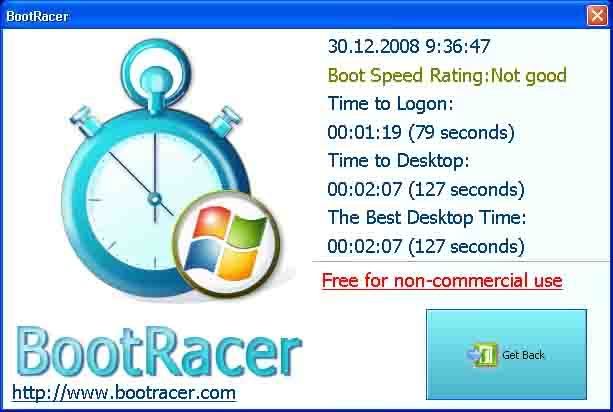 Using BootRacer:
Download BootTimer from the link provided at the bottom of this post.
Install and run it
Simply click on the Race it button when the main window appears.
Set up your options and restart your computer.
You can improve your computers boot time by cutting down certain apps which start when Windows boots. For more information you can have a look over here.