---
The 5 Best Gaming Laptops
Gaming desktops are nice, but as hardware technology increases, so does portability. No longer do you have to be tied to a desktop system to play your favorite games-in fact, there are gaming laptops available now that are equal to similar desktop systems in power (but not price). Whether you're looking for a desktop replacement gaming laptop or a portable system for those time's you're away from home, you're sure to find a laptop on the list below to meet your needs.
Maingear eX-L – Starting at $2100
The Maingear eX-L is currently one of the most coveted gaming laptops available, and boasts a large fanbase. This mega-laptop may have a large price tag, but it's got the specs to match; any serious gamer will itch to get their hands on this system.
This laptop has a starting price of $2100. After configuring it to meet my needs, however, the price jumped to a high $3600. This was after adding an extra 360GB 7200rpm hard drive, increasing the ATI Mobility Radeon to a Dual 512MB Crossfire X, switching the original Core 2 Duo P8400 to a powerful Core 2 Extreme X9100 REDLINE, and bumping the RAM to 4GB from 2GB. If those specs don't have you drooling, just remember you also get an HD 17″ display, Bluetooth 2.0, 802.11n, integrated Gigabit Network card, an 8x layer burner, and Internal HD audio with surround sound, all wrapped in an attractive, sleep frame. If you're willing to pay more, they'll throw in a backlit keyboard and and high-quality headphones, too.
This laptop is a desktop replacement system.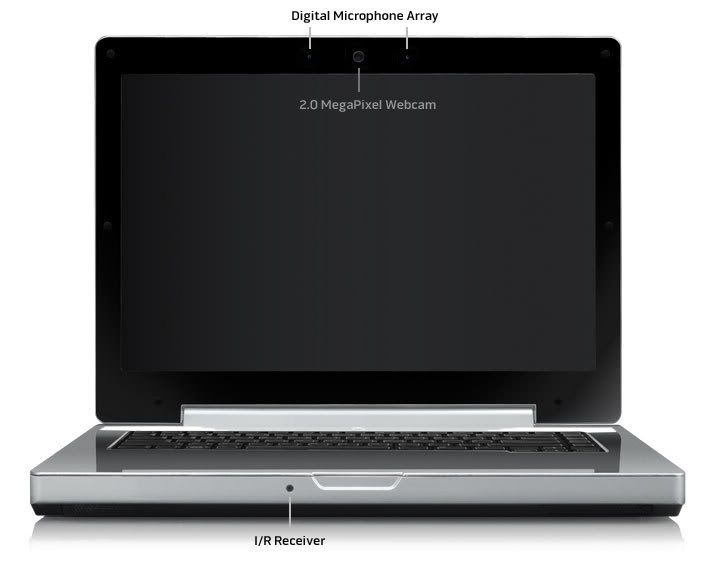 Alienware Area-51 m15x – Starting at $1099
If you've spent any time in the gaming sphere, you've likely heard of the Area-51 m15x (and it's big brother, the m17). That's because this laptop is a bundle of gaming goodness in a low-priced budge range.
The m15x features a 2-megapixel webcam, 15″ LCD display with a resolution of 1920 x 1200 (WUXGA), Clearview LCD technology, support for 1200p/720p TV signals, a touch activated battery, optical drive, 7.1 and 5.1 8-channel HD audio, stereo speakers, 3 high speed USB 2.0 ports, express card slot, 7-in-1 card reader, up to 8GB of RAM, 2 dedicated memory slots, Core 2 Extreme Processor, 32-bit or 64-bit, up to 512MB NVIDIA Quadro FX 3600M with the ability to switch between high-end and integrated graphics, HDMI, up to a dual-layer 2x Blu-Ray DVD/CD burner, and more.
Rock Xtreme SL8 – Starting at $4000 USD
This notebook comes in at a very hefty price, not due to some magical features but instead due to that fact it's original price is in Euro. For that reason, this laptop is best left for those situated in Europe, unless you really want 'the fastest laptop in the world'–at least according to the Rock Direct website.
The SL8 took top rank in the mobile performance benchmarking, and packs four Intel Core 2 processors, up to two NVIDIA 9800M GX SLi graphics cards, three 7200rpm SATA HDDs, a 17″ WUXGA TFT display, optional Blu-Ray drive, Gigabit Ethernet, Bluetooth, and Express Card slot, surround sound with four (4!) speakers at 7.1), s-video/DVi/VGA, four USB ports, webcam with video recording support, TV tuner (optional), and more.
HP Pavilion HDX Dragon – Starting at $2999
Who knew that HP had a laptop that could stand up to the big gaming brandnames? The Dragon HDX gives a whole new meaning to 'desktop replacement'–in fact, I'm not even sure it counts as a laptop, as 'laptop' generally indicates some amount of portability.
The HDX weighs in at an astounding 15.5 pounds and boasts a 20.1″ LCD display. If you're looking for something you can fold up and take into a different room if needed, but that can be used sans an external display and hold its own against the bigger rigs, you may very well want to give the Dragon HDX a shot.
The screen has a resolution of 1680×1250 (WSXGA), and the system features a built-in HDTV tuner card, an HDMI port, Altec Lansing speakers + an integrated subwoofer, and the coolest feature? A pop-out remote that snaps into a slot next to the keyboard.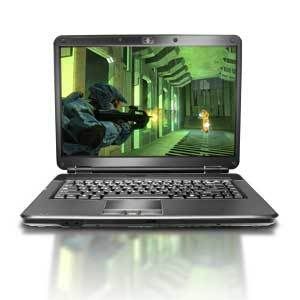 Battalion 101 CZ-9 Ultra – Starting at $709
Finally, not everyone wants a huge, hulking, expensive gaming laptop. Maybe you've already got a desktop system set up and you just want something for those times you feel like venturing outside. Or, maybe, you just can't justify spending thousands of dollars on a laptop. If that's the case, give the Battalion 101 CZ-9 Ultra a second look. With a starting price of just $709, you can slowing add the features you need while keeping the price as low as possible.
This laptop is lower-priced because, a) it doesn't have a very pretty, fancy, sexy case. It's basic silver; shiny, with rounded edges and a silver keyboard. The second reason is the screen–it's 15.4″, but maxes out at WSXGA (1680×1050).
At it's base price, it features a 2GHz Intel T5800 processor, a display with 1280×800 resolution, 2GB of RAM, a 512MB Mobility NVIDIA GeForce GO 9600M, a 250GB Serial-ATA 5400rpm HDD, an 8x Dual format DVD/CD writer, Premium surround sound, 56k modem, and 10/100/1000 Network LAN.
This guest post was written by Blair Mathis from LaptopLogic.com. They have a big selection of reviews on all new laptops including reviews of the best gaming laptops.