---
How to AutoPlay YouTube Videos on MySpace
MySpace is turning out to be a hot favorite among youngsters. Recently I got an email from a user asking me how to autoplay YouTube videos on MySpace. So I thought of writing a small post here. While browsing YouTube I came across a video which shows you how to make videos autoplay. You can have a look at the video below:
Ok so to summarize the video in words:
Go to YouTube and visit the link of the video you want to autoplay on MySpace.
Now copy the embed Youtube Video code and paste it in notepad
In the second half of the code (i.e; from embed) you gotta search for "en&fs=1", remove "fs=1" and add "rel&autoplay=1"
For instance; the youtube code for a video looks like this: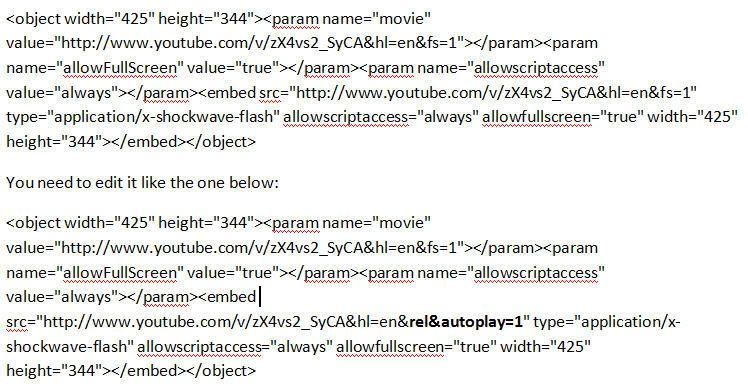 That's it once you're done paste the new autoplay video code anywhere in your Myspace. Voila! It works! The video will now play automatically once the page is laoded.