---
How to get Vista Taskbar in Windows 7
I'm pretty sure most of you have already tried out Windows 7. I too did, but since I prefer stability I don't log into Windows 7 quite often. Well, there was a lot of hype of the AeroShake bar in Windows 7. Most of us loved the all new taskbar but there were a few people who didn't like it. Well, if you're one of them then don't you worry, you can get the old Vista bar back. Here's how you get it done: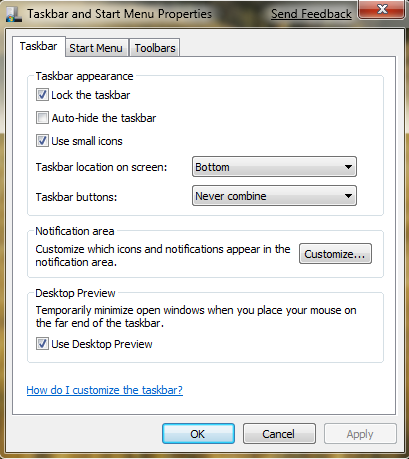 Right click on your taskbar and go to Properties
Now select the options as done in the above screenshot.
[via]