---
How to Reset and Fix IE in Windows 7
If you tried out the Beta version of Windows 7 you might have experienced few problems like crashing, laggy behavior, etc with the Internet explorer. This might have happened after you changed certain settings in the options. There's an easy way to fix such a problem, all you need to do is reset the internet explorer to default settings. Here's how you get it done: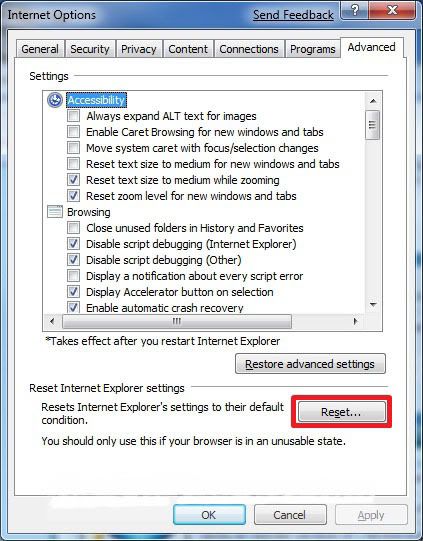 Firstly open Internet Explorer and go to Tools> Internet Options.
Now click on the advanced tab and click the reset button. If you want to erase all your personal settings, then check the 'delete personal settings' option or else simply click on the Reset button and then the close button.
Click OK when you get the '…restart Internet Explorer' option.
Close Internet Explorer and open it again.
[via-thinktechno]