---
How to View & Edit OEM Information in Vista
If you're into computers and stuff then you might have come across the word 'OEM'. What does OEM mean? OEM refers to original equipment manufacturer in other words it's a company that uses a component made by a second company in its own product, or sells the product of the second company under its own brand. If you purchased a computer from Compaq then Compaq is your OEM.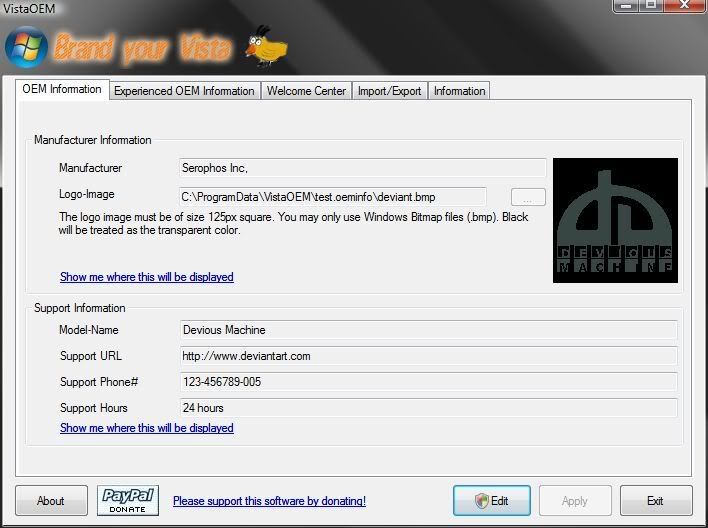 If you're using Vista and you're curios to have a sneak into the details of your computers OEM then you can do so using a small utility known as VistaOEM. OEM Information is displayed in the Control Panel in the System-Information window. You can also edit different aspects of OEM information with this software which include OEM information for My Computer, Hardware Upgrade OEM settings, Edit OEM Logo in Welcome center, Import and Export settings to a single file for easy sharing of your custom OEM themes, etc.
The software is pretty small in size, just 661kb in size. It works on all editions of Vista but you need to make sure that Microsoft .NET Runtime Version 3.5 is installed before you install VistaOEM.
Download VistaOEM 32bit
Download VistaOEM 64bit