---
Download ZoneAlarm 2009 Pro for free (Grab it soon)
ZoneAlarm Free is one of the most widely used firewalls but it has an even bigger brother known as ZoneAlarm Pro. The major difference between the two is that ZoneAlarm Pro adds anti-spyware protection to ZoneAlarm's firewall product. It's a perfect software for home users. It keeps your pc safe from spywares and viruses. It also has advanced features of scanning files and an awesome firewall protection to keep your pc safe from dangerous internet threats.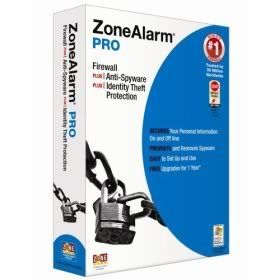 ZoneAlarm 2009 pro costs around $40 for a one year license if you want to buy it but luckily its ZoneAlarm firewalls B'day today. So, ZoneAlarm 2009 Pro is being offered for free as a gift from 11/18/08 6am PST to 11/19/08 6am PS. Be quick and grab your free copy here.
Here's what they have to say:
ZoneAlarm pioneered the personal computer firewall and our parent company, Check Point Software launched the first comprehensive enterprise firewall 15 years ago. We know how to keep the bad guys out. It makes us proud to know that our firewall protects every member of the Fortune 100, and is trusted by over 60 million people worldwide.
[via-downloadsquad]