---
Windows 7 Features
Windows 7 is the latest buzz these days. The new operating system by Microsoft will be the successor of Windows Vista. Microsoft has also confirmed the name of the new operating system will be Windows 7 itself. But unfortunately Microsoft hasn't revealed any detailed information regarding the features of Windows 7. However, here are some of the features which you will see introduced with Windows 7:
Changes to UAC:
You won't see the crappy UAC that you saw in Vista. The UAC in Windows 7 will be less chatty than its precursor in Vista, while at the same time being a lot less confusing. The tests Microsoft conducted with the Windows 7 User Account Control indicated that 83% of respondents understood the information presented to them in the dialog box. Windows 7 will introduce a control panel setting which provides a 'slider' and 4 different settings for the UAC, essentially 'most annoying' to 'least annoying'.
Overall changes:
You'll see changes to the GUI and various security improvements. Windows 7 is basically an improvised version of Vista features. So all the flaws, bugs, cons of Vista will be rectified.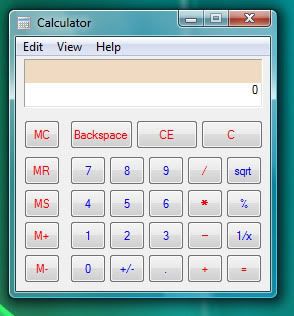 Applications and UI Updated:
You'll find that applications like Paint, WordPad , Calculator and Windows Media Player look entirely different from the previous operating systems. You might have already seen the calculator over the net. Paint has improved to a great extent. Well, let's see how its gonna be.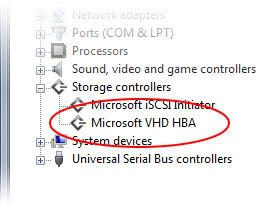 Virtual Drives:
Virtual drive feature will be added as indicated by Long Zheng. If added, this is certainly a great feature as virtual drives are essential. Loading images will be as easy, you can easily load games if you have image backups. This will save your discs.
Virtual Desktops
Virtual Desktop is the term commonly used to describe a popular way to organize the open windows in your desktop. We might see Virtual Desktops in Windows 7.
Sensors:
Support for contextually aware applications which can detect the location of you and your device.
Windows Credentials:
This feature will enable you to store logins and registration details for any server, website or program. Windows will be able to log you in automatically anywhere with the saved login info.
Customizable Installation:
Bundled Windows application are being removed and replaced with downloadable Windows Live services including Movie Maker, Mail, Photo Gallery, Writer and Parental Controls. There will also be the introduction of a system to control which applications are installed and which aren't.
Multi-Touch:
Check out the below video and know for yourselves.


Themes:
Unfortunately, there won't be any custom visual styles like in Vista and XP. But you can create themes like you did in Windows 95 and 98, i.e, saving the background, sound scheme and colors.
Windows Solution Center:
It's basically an improved Security Center, but with an improved UI and access to all system maintenance and troubleshooting tools.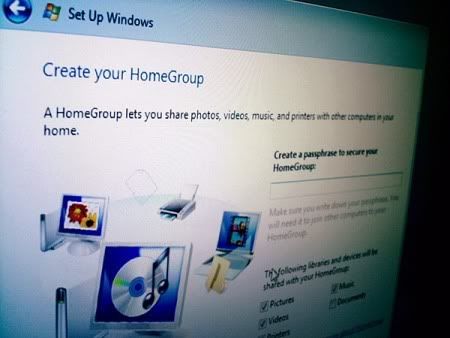 Home Group Networking:
Easy home networking for sharing files and media. This feature was a Longhorn concept; it didn't make into Vista but will be seen in Windows 7.
Taskbar Improvements:
The taskbar is higher than usual, probably 1.75x as high as the normal taskbar
The Windows orb still sticks the upper part out of the taskbar
The taskbar is divided into different colored sections
The system tray is not touching the edge of the screen
Two lines for the date and icons in the middle of the taskbar
Larger Quick Launch icons
Improved Games Explorer:
Game explorer is improved. You'll now be able to update games from the explorer itself.
Windows Mobile Device Center:
Windows Mobile Device Center to be included in Windows 7.
[via-ghacks]