---
Moo0 RightClicker- Enhance the Context Menu/ Right Click Menu of Windows Explorer
Here's an awesome addon for windows Explorer which enhances the context menu (right click menu). It adds several useful functionalities like duplicating current explorer window, open/move to/copy to bookmarked folders, hiding default context menus, and so forth. Copy paste operations can be done even faster with this addon.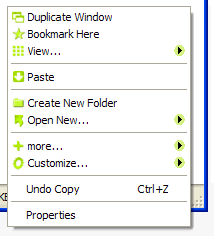 Using this addon you can simply right click on a file or folder and copy it to your preferred location by selecting in the right click menu. It also adds a "go up" option to the menu – which is much quicker than moving up to the Explorer toolbar – and the ability to copy a file's name or full path to the clipboard. There's also a folder bookmarking feature which enables you to navigate between folders with ease. Another thing that I noticed was the addition of delete permanently option. You can simply right click on the file to be deleted and delete the file permanently, instead of going to the recycle bin and deleting it again.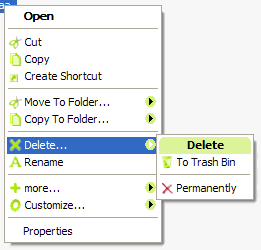 Moo0 RightClicker is available in free and paid versions. The paid version features are grayed out and disabled in the free version.
[via-downloadsquad]