---
Download Fifa 09 PC Demo
The long wait has finally come to an end. Fifa 09 PC Demo version is now available for download over the net. The Fifa 09 demo has more responsive first-time shooting and passing, faster and more controlled dribbling, and improved trapping. It also includes new player momentum physics, which exploits the power of these platform engines, delivers realistic player collisions, authentic jostling for the ball, and more variation in tackling.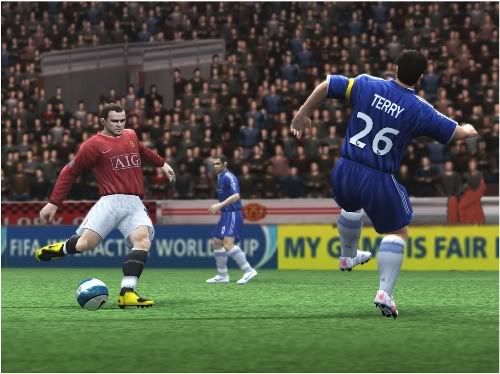 The demo is packed with six playable teams including Chelsea, AC Milan, Toronto FC, Real Madrid, Schalke and Marseille. You can play an exhibition match, 2 minutes of each half and there is no extra time or penalties.
Looks like EA Sports have worked hard on FIFA 09 after all, the gameplay looks amazing. If you are eagerly waiting for the game then let me tell you the release date. The game will be released on 3 October 2008 in Europe, 14 October 2008 in North America and on 2 October 2008 in Australia.
The Minimum System Requirements for the game are as follows:

CPU with 2.4 GHz (single-core)
512 Megabytes of RAM (1 GB required for Windows Vista™)
DirectX® 9.0c Compatible 3D accelerated 128 MB video card or equivalent
(must support Shader Model 2.0 or above)
DirectX® 9.0c Compatible Sound Card
512Kbps or greater broadband connection for online gameplay
FIFA 09 Demo Download Links:
EA
GamerShell
BigDownload