---
How to Disable Firefox Addon Install Delay
If you use Firefox you might have noticed the waiting time involved while installing a new firefox addon. Well, it's just a few seconds so shouldn't be a problem. But if you don't lke to wait then here's a short and easy tip for removing the waiting time: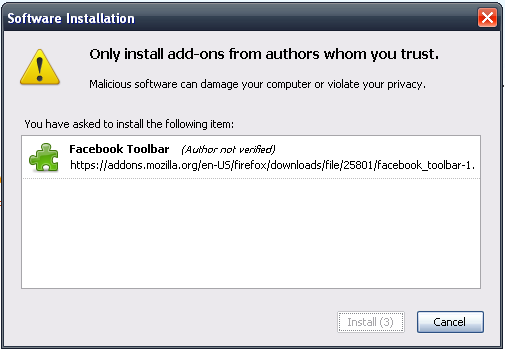 In the address bar, type about:config and hit enter, you'll get a warning message just click on "I'll be careful I promise" to continue.
Now, in the Filter box below the address bar, type security.dialog_enable_delay and press Enter
Choose this preference from below, and change its value to 0
Once done restart your browser for changes to take effect. Now you should be able to install addons without waiting even a sec.