---
How to Hide Drive Letters or Partitions in My Computer
Sometimes when there are many people who use the same pc, you would like to hide certain stuff from them especially if they are kids or maybe non geeky users. They usually mess up installed programs files, documents, and other stuff. So the best way to prevent such problems is to hide drives from appearing in My Computer. Here's a quick and easy tutorial to do so:
Using Tweak UI:
1. Download and install Tweak UI.
2. Now start Tweak UI and go to My Computer> Drives.
3. Uncheck the drive that you want to hide. Click OK.
4. That's it now the unchecked drive won't appear in My Computer. If you want it to appear again run Tweak UI, go to My Computer> Drives and check the hidden drive letter.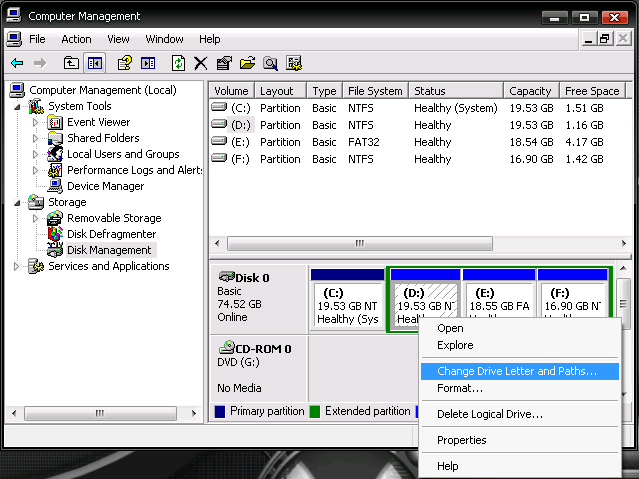 Via Computer Management:
1. Go to Control Panel> Administrative Tools> Computer Management.
2. Expand Computer Management (Local)> Storage> Disk Management.
3. Right click on D: drive partition and select Change Drive Letter and Paths.
4. Select D: drive, click Remove button and click OK.