---
How to Disable SuperFetch in Vista
The SuperFetch feature in Vista preloads system's memory with the applications that you use most often which helps to launch such applications faster. Well, it isn't clear that enabling or disabling it will increase performance. But if you open and close lot of applications then I guess you should disable it. Here's a short and easy tutorial for disabling the Superfetch feature in Vista.
Type services.msc into the Start menu search or run box.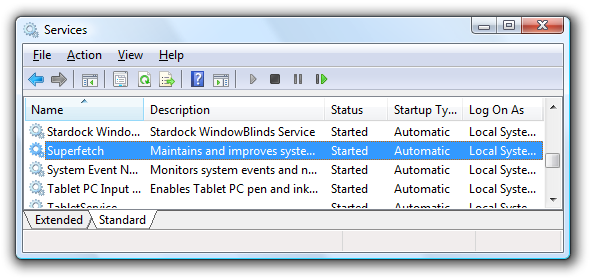 Now, double-click on Superfetch in the list to open up the properties, and then change the drop-down to "Disabled". You can also click Stop to immediately turn it off.