---
Wazakura Koubou Japanese Gold Plated Keyboard
Like Gold? Well most of us do, even if we don't we still desire for it simply because of its value. Nowadays we get to see a lot of gold plated gadgets, here's one such. This time it's a Gold plated keyboard manufactured by Wazakura Koubou, Japan. The keyboard comes with a two-port USB hub and the keys are apparently made from 99.99% pure gold.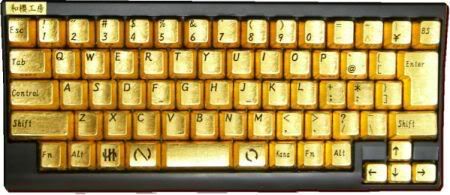 Golden or gold plated gadgets usually look cool. But this one is probably one of the ugliest I've ever seen. Just look at those keys! Oh boy! They look like chocolates wrapped in wrappers. There's hardly any design, this thing looks like an antic piece. Looks like Wazakura Koubou tried hard to come out with a golden gadget just like other manufacturers but simply failed.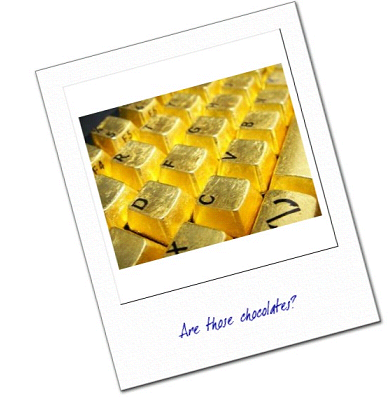 Wazakura Koubou's Gold Plated Keyboard is available in Japan for $270. Check out for more info over here(its in Japanese).