---
How to take iPhone or iPod Screenshots
You might have noticed many people posting their iPhone screenshots especially in iTunes app store. You might have been wondering how they managed to do that. Well, it's actually simple with iPhone 2.0 firmware. It doesn't require any app. Here's how you do it: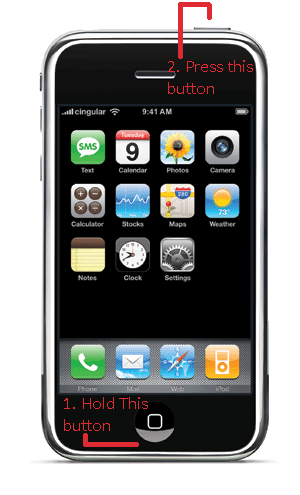 Follow the above pic
Now you'll notice the screen "flash" quickly indicating that the screenshot has been taken.
Click the Photos icon in your iPhone or iPod Touch to go to your Photo Albums.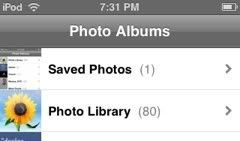 Here, In Saved Photos album you'll find all the screenshots taken.
NOTE: If you're taking screenshots of any program or game then you need to be quick in pressing the buttons. Clicking both at the same time will help.