---
How to use a Screensaver as Wallpaper in XP
Bored of same old static desktop wallpaper? I guess it's time to get it into life. So, how about setting a screensaver as your desktop wallpaper? Good idea isn't it? By default there's no such option to set a screensaver as wallpaper in XP. But don't worry, there's a software known as Vital Desktop which does the job. Here's how you do it: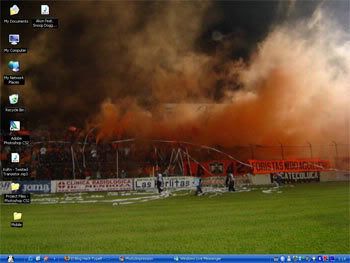 Download Vital Desktop and install it.
Now double click on VDConfig.exe to start the program.
Choose a screensaver of your choice and apply it.
Right click on desktop and go to Vital Desktop> and check the option "Enable Vital Desktop"
You can also check the option "Load at windows startup" option from the System tab to start it when Windows starts.