---
Get File Browser in Firefox 3 using Firefly
Few minutes back I came across an awesome addon for Firefox known as Firefly. It allows users to have access to a comprehensive file manager within Firefox which can be used to view, open, edit, delete, move and rename files. It's easy to use and reduces wastage of time as well. When you start Firefly you get a page with all drives in it. You can also add other drives and folders of your choice. As Firefox searches for available devices at startup you don't need to add drives and optical drives.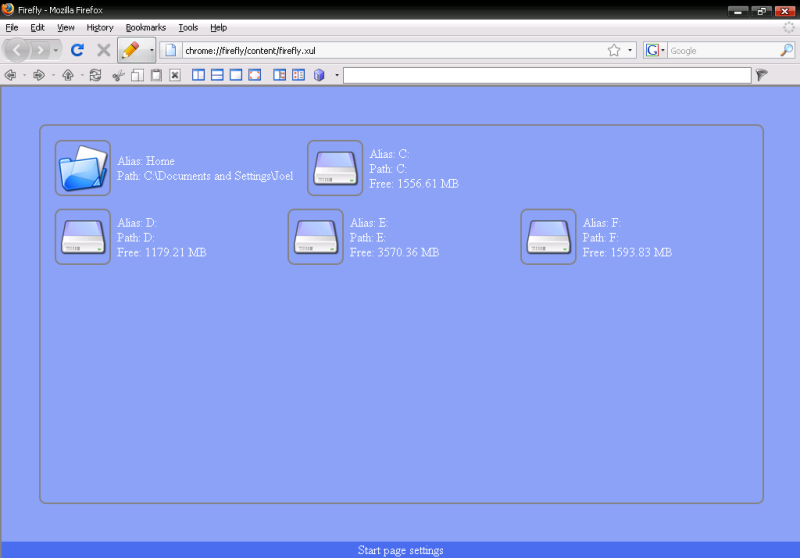 To browse files and folders you can simply click on them like you would do it Windows explorer. The most interesting part that I found in Firefly was the ability to play multimedia files within the browser itself. In addition to this you can also preview files by just hovering over them. Another interesting feature that I found was the ability to view two folder paths in split screens which makes copy paste operation easy.
Firefly addon is still in development stage, it looks pretty stable though, I didn't find any probs or bugs while using it. If you would like to try it you can download it from here. It's 1.4MB in size. Well, I guess it's the biggest addon at present, but it's certainly worth a try.