---
How to: Find out File Size before Downloading the File
Sometimes when we download files from links we don't find enough information regarding the file size, and several other details like date created, modified, etc. There's an addon for IE and Opera known as Get File Size which helps us to know various details of the file before downloading it.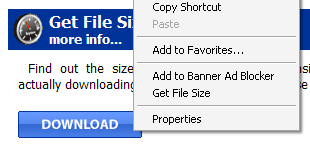 Get File Size is really user friendly and free available as well. To use it all you need to do is first install it and then right click on a download link in the web browser and select "Get file size". You'll be provided with the date when the file was last modified, file type, server response time and estimated download time. It can also retrieve the dimensions of JPG, GIF, PNG and BMP images without downloading the whole image.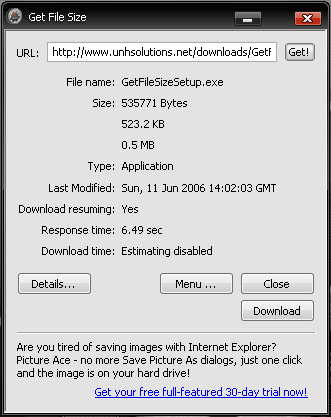 You can also use it without a web browser; if you find a particular link over the web then you can paste it into Getsize and find out various details.