---
How to Install and Run Windows Live Messenger on Windows XP x64 and Server 2003
Those of you using Windows XP x64 and Server 2003 might be disappointed that there's no Windows live messenger for Windows XP x64 and Server 2003. Apparently, it looks like Microsoft wants you to stick to the old MSN Messenger. So what's the reason behind it? I have absolutely no idea. Well, if you go to the official download page for Windows Live Messenger and read the system requirements you'll notice that Windows 2003 Server and Windows XP x64 are not supported.
If you try to download and install on Windows XP x64 and Server 2003 you'll get the following message:
Sorry, Windows Live programs cannot be installed on Windows Server, Windows XP Professional x64 Edition, or Windows operating systems earlier than Windows XP Service Pack 2.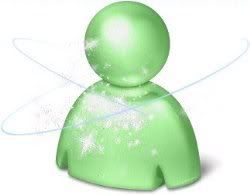 But don't worry folks there's a small trick to get it running on Windows XP x64 and Server 2003. The fact is that Windows Live Messenger is fully compatible with XP x64. The trick is simple, instead of downloading the messenger from the official page by running the WLive installer; you need to download the .msi installer which will install the messenger without any problems.
Download Windows Live Messenger .msi installer