---
Block Access to any Website from your Computer Using Any weblock
Internet is growing faster and better every day. Taking this into consideration we should also keep in mind that the unhealthy sites also keep growing day by day which aren't safe for young children. Nowadays the number of young internet users are increasing, therefore it becomes very crucial to block those unhealthy and dangerous sites from access of young children.
Well, blocking sites is really easy as we can do it directly from the browser itself. But blocking a site in a particular browser doesn't prevent access to the site from another browser. So, it becomes essential to have a single utility which can control and manage access to websites.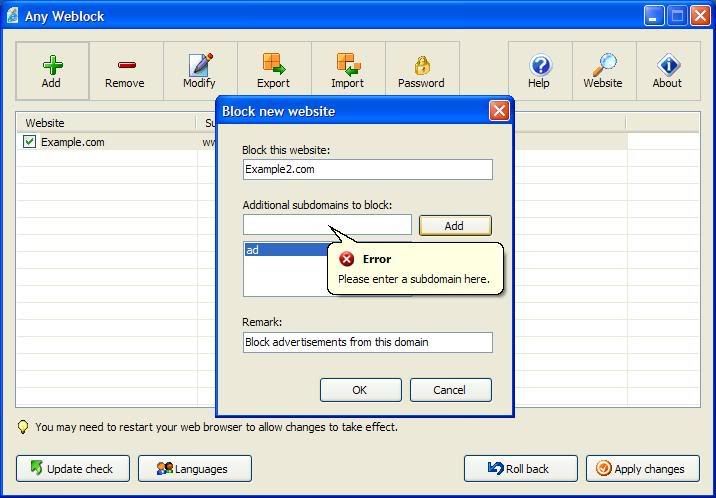 Any Weblock is one such software which makes our job easy. The best part is that it works with most of the web browsers including Firefox, internet explorer and opera. You can also assign password to the program in order to prevent it from unauthorized access. If you want to block the list of websites want in another pc you can do so by importing the list of websites in to another pc.
I just tried out this software today, seems to be very promising. I must say it's the best and easy to use freeware to block websites. I guess you too will agree with me.