---
Access Music in your PC through your iPhone/ iPod using Simplify Media
Simplify Media is a program which allows you to access music stored in the hard drive of a computer. Suppose you have a computer which runs almost throughout the day, but you are away from it and would like to access the music in it, you can do using this software. For instance you're in your friend's house and your pc is on in your house, you can access the music in your computer using his computer.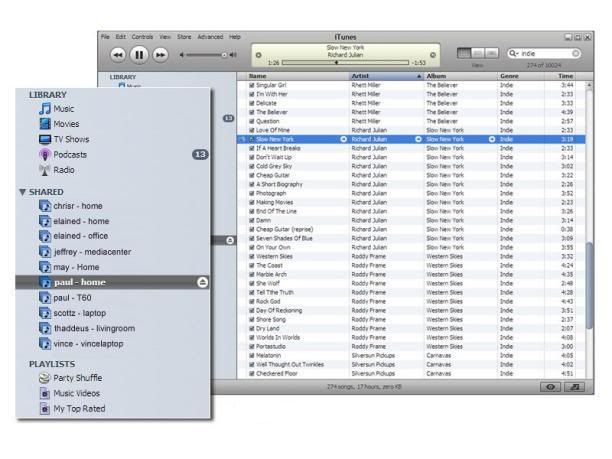 To start with all you need to do is first download and install the Simplify Media in your pc. Once you're done, you can share your music libraries on iTunes and Winamp. You can set-up your account and share it with up to 30 friends. Since you can add up to 30 friends you can have access to a wide range of music.
Installing Simplify Media on you iPhone/ iPod:
1) First, install Simplify Media Mobile on your Apple iPhone/ iPod Touch using the AppTap Installer
2) Sign in with your Simplify Media screen name and password. If you don't have a free account, download and install Simplify Media for your PC or Mac, and create one from your desktop.
Now, you can use a local wi-fi connection to access your music. Please note that you need to have your iPhone jailbroken in order to install the app.