---
Create Awesome Logos in Few Minutes using The Logo Creator by Laughingbird Software
Nowadays if you own a website it's very important for you to have a good logo. A logo marks the reputation of a website, business, or any other concern for that matter. A logo is usually created for a long term purpose. So it requires deep thinking and hard work. Website owners usually create logos using Photoshop. Creating logos in Photoshop isn't easy; you need to be good at Photoshop.
Hmm… But how about a software which makes designing logos as easy and smooth as butter? Well, there's one such software which is really worth. It's The Logo Creator by Laughingbird Software. Using this software you can not only create logos but also create incredible page headers, splash page images, movie titles and much more. Logos created by this software look really professional and attractive. When someone looks at the logo created by this software for the first time, he'll be surprised to know that it was created without using Photoshop.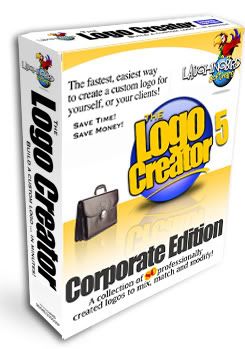 Is creating stuff really easy?
Yes, it's really easy. You can create a logo in five easy steps! Check out the steps here.
Features of The Logo Creator:
Each Logo design can be easily modified!
There are Hundreds of possibilities so you don't have to worry about your logo being similar to the one created by someone.
Now you can also sell the logos you create to your own clients!
Each logo edition comes with a library of logo elements including orbs, swooshes, shapes and glass-like objects!
Import and manipulate your own artwork, photos and clip art images!
Here are a few works created using The Logo Creator: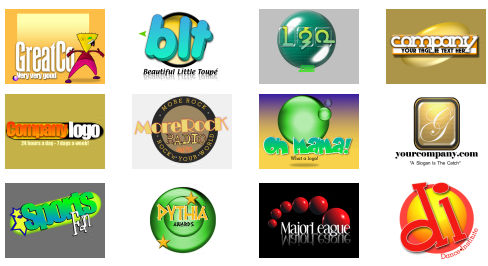 The Logo Creator by Laughingbird Software is available for just $29.95. That's certainly not much if you consider the output that you get from it. You can buy the software from here.