---
15 Awesome Internet Explorer Addons
We have heard a lot about Firefox addons these days so I thought of writing an article on the IE addons. Well, the drawback in IE addons is that not all of them are free so finding free and useful ones is a bit difficult. Here are a few IE addons which are available for free and are pretty useful as well, hope you like them.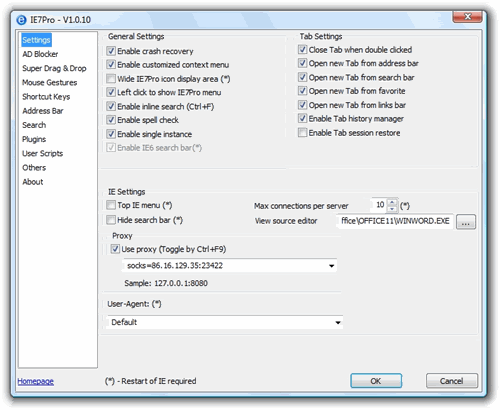 1. IE7Pro– (Supports only IE7)
IE7Pro includes a lot of features and tweaks to make your IE friendlier, more useful, secure and customizable. It includes Tabbed Browsing Management, Spell Check, Inline Search, Super Drag Drop, Crash Recovery, Proxy Switcher, Mouse Gesture, Tab History Browser, Web Accelerator, User Agent Switcher, Webpage Capturer, AD Blocker, Flash Block, Greasemonkey like User Scripts platform, User Plug-ins, and lots of other cool features.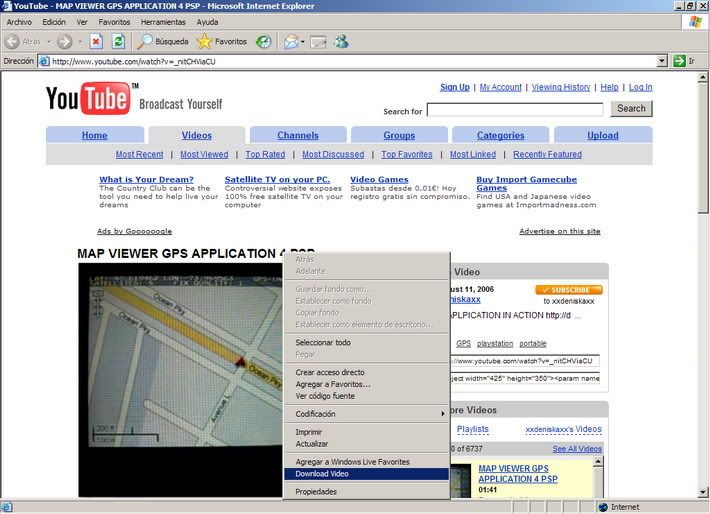 Do you browse YouTube videos frequently? Like to download them? Here's an addon to make your job easy. To download videos all you need to do is just enter the URL. You can also convert videos to different formats with ease. It not only downloads YouTube videos but also Google Video, DailyMotion, etc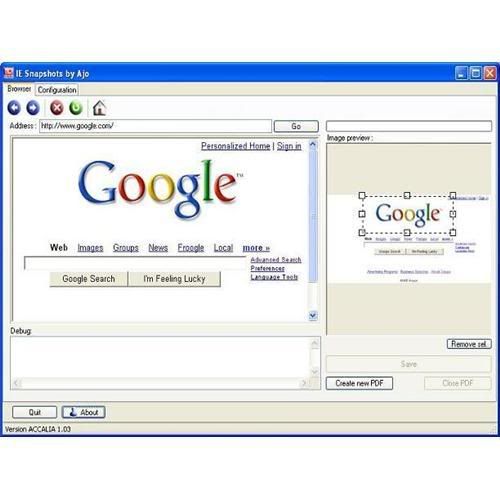 3. IE Snapshot:
IE Snapshot allows you to capture parts of a webpage or an entire page in JPG, GIF, and even PDF formats. It's a self executable; all you need to do is just enter the URL you wish to capture, and use the GUI to capture it as you please.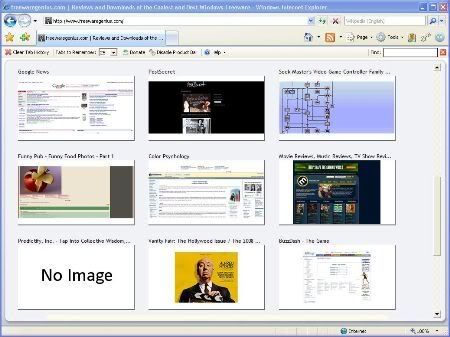 4. Open Previously closed Tab:
This addon helps you to know the URL of the Tab you closed accidently. Using this addon you can easily find out the URL, all you need to do is just press ALT and X and the tab you closed most recently will reappear.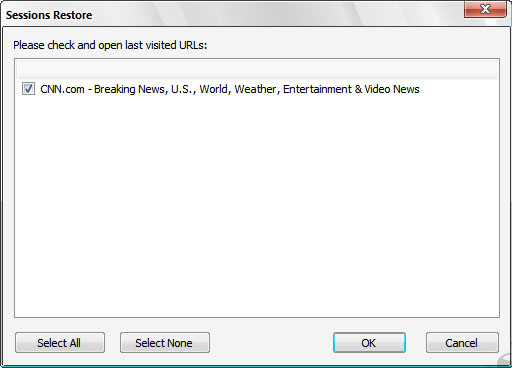 5. IeSessions :
This addon helps you to save the current state of all open windows or tabs, store it to a file and restore it whenever needed. This is really useful if you are switching between computers.
6. Videoronk (Supports only IE 7):
Videoronk is an addon which allows you to your search videos on Youtube, Google Video, Vimeo, Metacafe, iFilm, Blip.tv, Revver, DailyMotion and Myspace Video simultaneously. After installation it brings up a search toolbar which makes searching videos easy.
7. ieSpell :
ieSpell allows you to spell check text input boxes on any webpage. It's really helpful if you are writing a web mail, forum post, blog comment, etc. It integrates itself with the right-click context menu. All you need to do is just type in your text on any Web text entry field, right-click it, and click Check Spelling.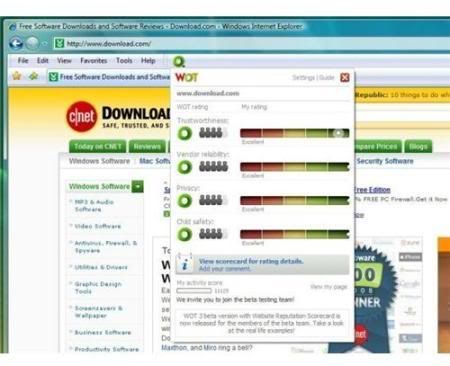 8. WOT:
WOT is an addon which warns you and saves your computer before you interact with a harmful site. It uses its users ratings and also other trusted sources to keep your browser from becoming a liability when you hit the wrong site. It also integrates with Google showing green, yellow and red colors next to different site links. Red indicates harmful link, green for a safe site and yellow for caution.
9. Inline Search:
It integrates an in-page search feature to Internet Explorer. You can use it by pressing 'CTR+F'. It will launch in the left-bottom corner of your browser window.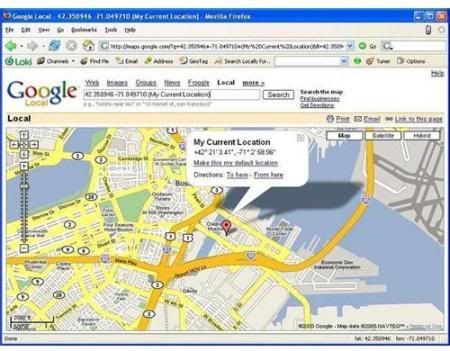 10. Loki:
Loki is a location-based search and location-sharing browser toolbar. The customizable toolbar turns a Wi-Fi-enabled laptop into a 'virtual GPS' device and integrates location into your Internet search, browsing, and communications. It lets you find the nearest point for instance a restaurant, petrol bunk, etc from your Wi-Fi-enabled notebook.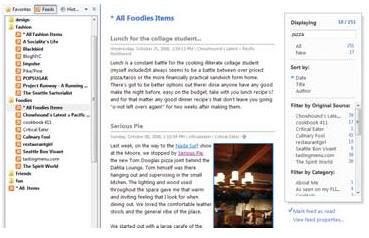 11. FeedsPlus: (Supports only IE 7)
This addon is really useful if you're using your browser to follow-up on feeds. It makes feed reading experience easy and efficient. You can read your feeds in a combined view (aggregate feeds) and get pop-up notifications when there are new items to read.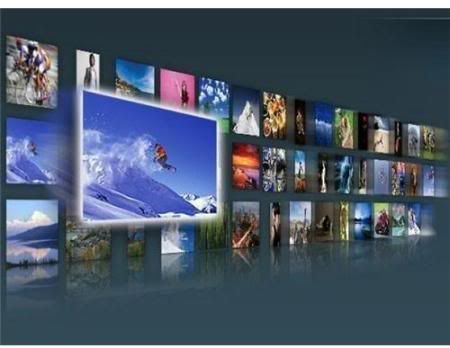 12. PicLens– Get a 3D picture viewing experience:
PicLens brings a whole new 3D experience for viewing images on the web. To use it all you need to do is first install it, then head over to a PicLens-supporting site, and click the little Play button on any picture or movie. Now you'll be able to browse the site via a virtual wall of photographs.

13. ShareThis:
It lets you email webpages, pictures, videos, etc to friends or contacts from gmail, myspace, facebook, etc. It also allows you to post notes to your Facebook or Myspace profiles.

14. Find As You Type:
It provides functionality for searching on a Web page, where the document is automatically searched as you type your search term, no need to click Find. Additionally you can highlight all occurrences of a search term.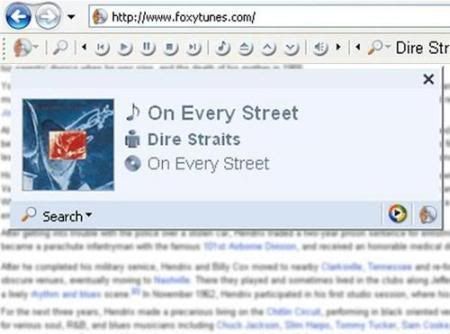 15. FoxyTunes:
FoxyTunes lets you control almost any media player and find lyrics, covers, videos, bios and more with a click right from your browser. iTunes, Winamp, Windows Media Player and other players are supported.