---
Download EA FIFA 2008 for Nokia N-gage for Free
If you have a Nokia phone with engage (i.e; Nokia N81, Nokia N81 8GB, Nokia N82, Nokia N95, Nokia N95 8GB) then you would be excited to know that you can get a free copy of EA FIFA 2008 for your mobile. This offer started yesterday and will end on the 30th of April and is limited to first 20,000 licenses.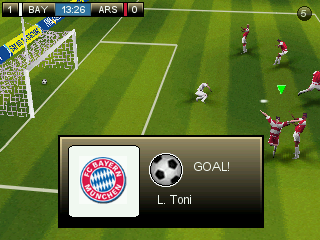 To get your free copy just follow the below steps:
1. Go to http://play.n-gage.com/ and choose UK
2. On the right-hand side, click GET IT NOW
3. Now click on the type of mobile you have (for instance Nokia N95 if you have a N95)
5. Now click "download N-gage" and "Accept" the Terms and conditions
6. Within a few seconds the n-gage application download will begin.
7. Once done, connect your mobile to your pc using the USB cable and install the downloaded n-gage application in your mobile.
8. Click "Download Fifa 08!"
9. Click "Download and install game now" and "Accept" the T's & C's
10. Download should begin automatically, once done install the downloaded application to your mobile using USB cable.
11. Enter your mobile number in the space provided on the website.
12. Click "send" and you will get a link to your mobile. After both the n-gage and fifa 08 applications are installed in your mobile successfully click on the link in the message you received from nokia to activate the license.
NOTE: Activation requires internet access. It is recommended to use Wi-Fi where possible, to prevent any extra charges levied by the operator. In addition to this the availability of the license may depend on your location as well.
[via-comnetslash, symbianwebblog]