---
3 Softwares to Back Up and Restore Windows Drivers
Usually we install drivers from CDs provided by the vendors. But when you have many of them, it's a bit difficult to store them. There are chances that you might lose a CD or the CD might get damaged. Well, we can find drivers from the net. But finding one that's compatible with your system is time consuming. Moreover if you reinstall your Operating system then you'll have to install several drivers and fetching them over the net isn't easy. Well, there are a few software which backup and restore the drivers, here they are: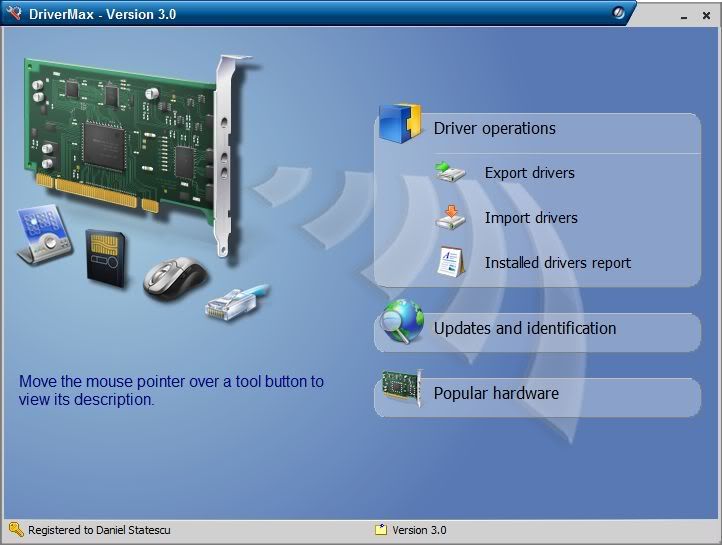 DriverMax:
DriverMax allows you to backup and restore all your Windows drivers with ease. You can easily export all your current drivers or just the ones that you want to a folder or a compressed file. The Import Drivers wizard allows you to install all the drivers that you exported earlier. The entire operation might take up to 5-10 minutes.Download DriverMax

Driver Backup:
Driver Backup is the smallest software (just 31kb!) I have seen which allows you to backup your non windows drivers. It very user friendly and backs up your drivers really fast. It's extremely useful when you're going to re-install Windows.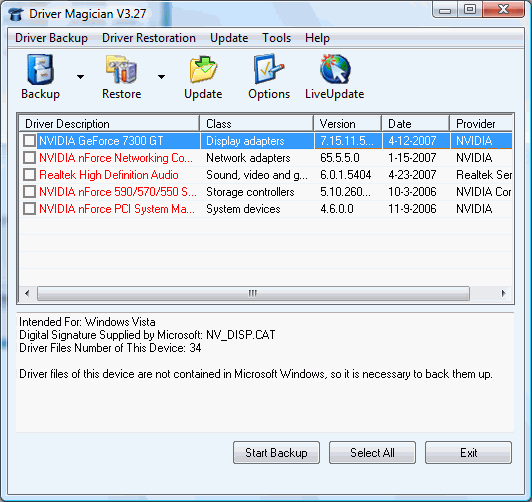 Driver Magician:
Driver Magician offers a professional solution for device drivers backup, restoration, update and removal in Windows operating system. It identifies all the hardware in the system, extracts their associated drivers from the hard disk and backs them up to a location of your choice. Then when you format and reinstall/upgrade your operating system, you can restore all the "saved" drivers just as if you had the original driver diskettes in your hands. After one system reboot, your PC will be loaded and running with the required hardware drivers.