---
Get a Black Gmail Look and Enjoy a Whole New Gmail experience
We all love the Gmail interface and its white background color but how would it be if the whole Gmail look was transformed in to black? It would certainly look great isn't it? I really love screens with dark backgrounds. It is really helpful for people like me who sit for long hours in front of their pc. Dark screens will result in less strain to your eyes. I have set my Opera theme, desktop wallpaper, Gmail look and many other things to black.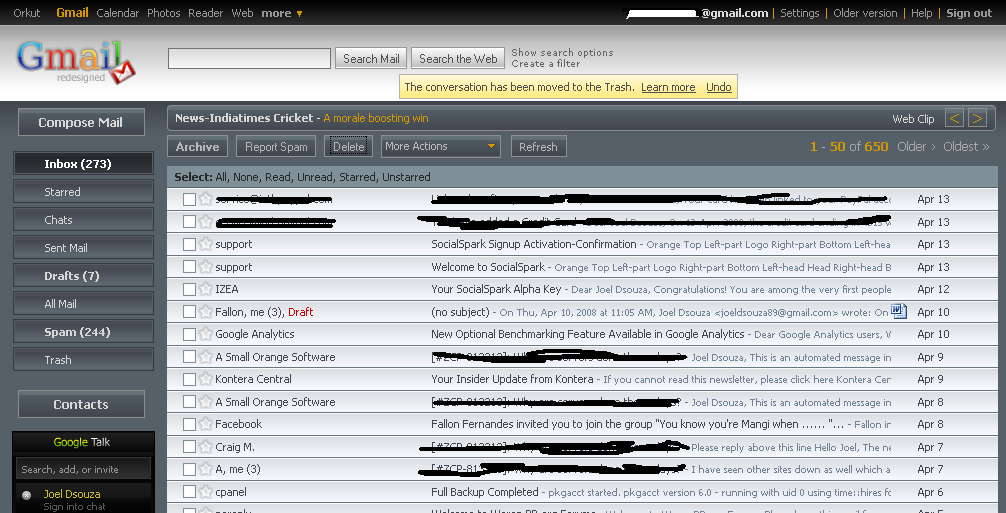 If you would like to change your Gmail look to black just follow the below steps carefully:
1. Download and install Firefox if you haven't installed yet.
2. Install the stylish Firefox addon.
NOTE:Â  Make sure you're using the latest version and have JavaScript enabled.
3. Now go here and install the black Gmail skin by Clicking the 'Load into Stylish' button.
Check out the stylish black login box which appears after applying the skin