---
8 Websites that Pay you for Writing Articles
If you like to write articles at the same even earn money then there are several websites out there which pay you for writing articles online. Thanks to the Internet for creating opportunities for people like you to make money online for the thing you enjoy doing a lot. Webmasters are in search of writers who are talented and would like to share their passions with other people around the world. They share a certain part of their ad revenue with their writers for writing great articles. The revenue on an article depends mainly upon the quality of the content, the company and many other things. I have grouped a few websites which pay you for writing articles, here they are:

Associated content is a professionally run site and there is a quick turnaround time. You'll get your articles published and paid quickly. You can submit any unique and compelling video, text, audio and images on the topics of your choice. The content you publish is included in the AC library. The best part is that Associated content attracts millions of visitors each month, hence there are more chances of getting your article popular. AC offers upfront payments for some content submissions as well as a monthly performance payment for all of your original content.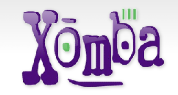 2. Xomba:
Xomba pays you through the ad revenue generated in the article submitted by you. In order to use this service you need to have a Google Adsense account. Most of the bloggers will be having an Adsense account, so it won't be a problem for them. Others will need to apply one. Xomba pays 50% of the ad revenue generated from the articles and blogs that you write.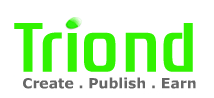 3. Triond:
I have personally tried Triond and all I can say that it's one of the best places to get paid for writing articles. You can write any article related to any topic for that matter provided it makes some sense. Writers get 50% of the ad revenues that is generated from the articles submitted by the authors.

4. Review Party:
ReviewParty is something similar to Xomba. Like Xomba you need to have an Adsense account here too. You can write reviews on movies, albums, or any commercial product that you purchased. ReviewParty pays 50% of the ad revenue that your review(s) generate through Google Adsense.

5. Daytipper:
Daytipper was established in 2005 by colleagues that share a common goal: develop a service that allows the global community to submit and share tips, information, advice, and ideas. Daytipper as the word suggests is mainly concerned with writing tips. Each tip approved by Daytipper will fetch you $1. Simple and great isn't it?

6. ReviewStream:
ReviewStream allows you to write reviews on products. It may be any product for that matter. It's better if you actually test the product before writing the review. Writers are paid up to $2.00 per accepted review and an additional 10 cents for every vote that their review receives from actual visitors. You need to follow certain rules before writing an article. You can check out the rules over here.

7. CREAMaid:
CREAMaid allows you to blog about anything that you are interested in as long as it is in accordance with the CREAMaid writing guidelines and rules. No idea about the payments and revenue sharing. It looks pretty impressive though.
8. LetterRep:
LetterRep pays you for writing letters. They sell letters to companies and firms which are in search of professionally written letters for marketing needs. Here's how much they pay on a letter:
$10.00US each time a new visitor joins for one of your existing letters,
$10.00US each time a registered member buys one of your existing letters,
$10.00US each time you write a custom letter and a request or purchases it, and
$2.00 each time you refer someone to an existing custom letter on the site